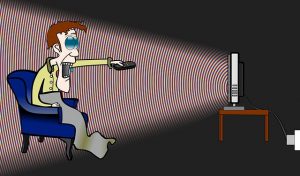 A 30-second ad during last night's Super Bowl cost $5.5 MILLION . . . or about $183,000 per second.  So were any of them worth all that coin?
Many of them were released early this year to milk as much exposure as possible, which seems like the norm now.  Here's a quick rundown of the highlights . . .
Timothée Chalamet was great as Edward Scissorhands' son . . . Edgar Scissorhands . . . in a clever ad for Cadillac. Winona Ryder returned as her character from the movie, who's now Edgar's mom.
Matthew McConaughey delivered a very FLAT performance for Doritos 3D chips. The ad had a weird-looking, 2-D version of Matthew hanging out with Mindy Kaling and Jimmy Kimmel while "I Want to Break Free" by Queen played.
Dolly Parton reimagined her classic "9 to 5" song as "5 to 9" for Squarespace, encouraging everyone to keep hustling. So . . . 16-hour workdays, huh?  Thanks, Squarespace.  (Oscar winner Damien Chazelle directed both this one AND the McConaughey ad.)
The task marketplace Fiverr poked fun at the "Four Seasons Total Landscaping" debacle. (You know, Rudy Giuliani . . .)  Their ad talked about how you can find all sorts of freelancers on there . . . even a PR expert if you need help booking a last-minute press conference.
John Cena's ad for Mountain Dew's new Major Melon flavor promised $1 million to the first person who could Tweet out the exact number of Mountain Dew bottles in the ad. (Last we checked, they hadn't announced a winner yet.)
Drake played an insurance agent in an ad for State Farm. Or technically, the STAND-IN for an insurance agent.  Patrick Mahomes, Aaron Rodgers, and Paul Rudd were in it too.
If you blinked, you might have missed Reddit's five-second ad that touched on the whole GameStop fiasco. You couldn't read it all unless you hit pause.  It ended with the line, "Powerful things happen when people rally around something they really care about.  And there's a place for that.  It's called Reddit."  (Robinhood also ran an ad that said, "We are all investors."  Which the "gamestonk" crowd took issue with.)
Mike Myers and Dana Carvey brought back their "Wayne's World" characters for Uber Eats, and tried to convince us to eat local with cute lookalike babies, a shot of "sexy Garth," and a cameo by Cardi B.
Paramount had a lot of air time during the game, and plenty of star power. The game aired on CBS, and their "CBS All Access" app is becoming "Paramount-Plus" next month.  So that's why.  (Paramount's parent company Viacom merged with CBS last year.)
It featured a bunch of celebrities climbing the Paramount mountain.  Patrick Stewart, Stephen Colbert, James Corden, Tom Selleck, Christine Baranski, and Jeff Probst all made appearances.  And Beavis and Butt-Head's "giant crack" joke was fun too.
Unfortunately, CBS All Access CRASHED for people who were trying to stream the game.  Apparently, there were technical issues and outages at the very start, but they tapered off after 10 minutes.  So that didn't help their promo blitz.
In Amazon's "Sexy Alexa" ad, a woman couldn't fathom the new Amazon Echo looking any better . . . until she imagined Alexa in the body of Michael B. Jordan.
In a spot for GM, Will Ferrell found out Norway puts out more electric cars per capita than the U.S. and vowed to "crush those lugers." Then he traveled to Sweden by mistake.  Awkwafina and Kenan Thompson were also in it.
Cheetos had a silly "Cheetos fingers" spot with Ashton Kutcher, Mila Kunis, and Shaggy that featured his song, "It Wasn't Me".
An ad for Tide Pods had a kid in his favorite "Jason Alexander Hoodie." "Seinfeld" fans liked that it referenced George's outgoing answering machine message that used the "Greatest American Hero" theme song.
Dan Levy popped in at the end of a fun M&Ms ad that had one of the best exchanges of the night: "Sorry I called you Karen" . . .  "My name IS Karen" . . . "Sorry your name is Karen."
Samuel Adams hijacked the Budweiser Clydesdales and tossed around some wicked Boston accents for their Wicked Hazy IPA ad. Like a handful of the ads we all saw, this one was a local ad, so not EVERYONE got to see it.
Michelob Ultra Organic Seltzer had a funny spot with celebrity lookalikes. The REAL Don Cheadle was in it, but the FAKE Sly Stallone and FAKE Megan Fox were also kind of mesmerizing.
We found out about this before the game, but two companies accidentally used the same stock footage in their Super Bowl commercials. Ads for Indeed and the mortgage company Guaranteed Rate both had the same shot of a kid riding on her dad's shoulders.  They blamed it on COVID making it harder to shoot footage this year.
Bud Light had a nostalgic spot where they brought back all of the Bud Light Legends of years past. The beer bottle football players from the '90s and the "Real Men of Genius" singer had cameos.
T-Mobile released a commercial on social media with Tom Brady and Rob Gronkowski that they claim was "banned," because it ruffled the feathers of Verizon, which is a bigtime sponsor of the NFL. They did have other ads that were approved.
According to Google Trends, the Jeep commercial that was narrated by Bruce Springsteen was one of the most-searched ads.