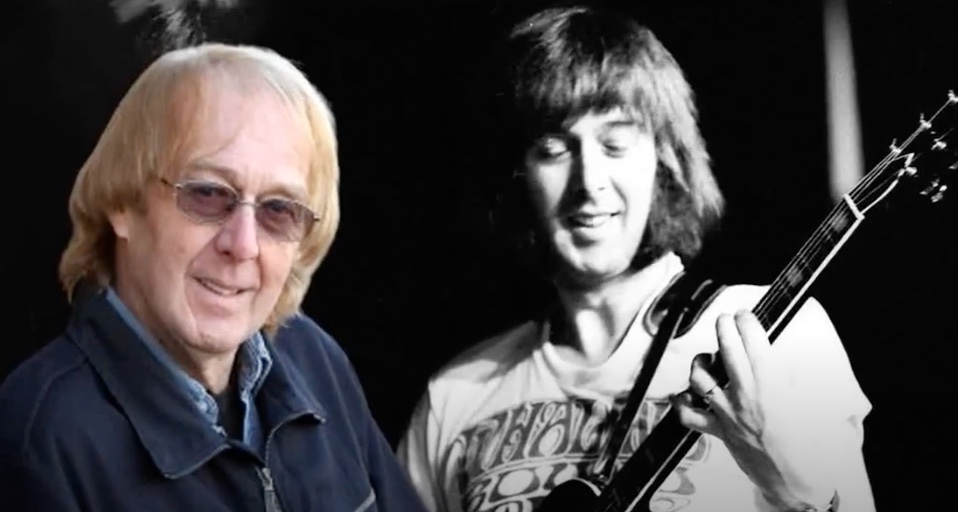 I opened the door to the program director's office high above the Sunset Strip, wondering why I was asked to leave my post as receptionist for a few minutes. My head had been pounding a bit as my eyes adjusted to the blur of a late morning hangover. As the door inched forward, there he was, sitting in the corner of the room, eyebrows raised, and no smile on the face of this rock icon… Spencer Davis. Uh-oh, I knew I was in big trouble.
Spencer Davis has been called the elder statesman of rock music. In the 60's it was hit after hit; "Gimme Some Lovin," " Keep On Running" and "I'm A Man." Those songs have proven solid and timeless, propelling him to rock star status over 40 years ago. 
The 70's were less than kind to Spencer as the disco scene brought change to the music industry. Fortunately, Spencer was in good standing with Island Records and segued into artist development and promotion, promoting bands like Bob Marley(now I know where my KAYA t-shirt came from!), Robert Palmer, and Steve Winwood's solo endeavors.
Spencer was always a welcome sight to see at the radio station. He was always upbeat, knew what was trending and where to go see the trends. So one weeknight I wanted to go out and let loose. A high school friend, Dave, worked at Tower Records on Sunset Blvd, and he would be my "partner in crime" this night. I think we started out at The Rainbow for pizza, moved on to Gazzaris, and then I remembered hearing of a show that Spencer was promoting, playing at the Whisky-A-Go-Go! But, we weren't invited. I grabbed Dave's hand and just at the right time we slipped through.
The rest of the evening doesn't matter. What matters is that I was in trouble and I was in trouble with Spencer Davis. I don't even remember if I was sitting or standing, either way it was more like melting. Yes, we entered without paying. Yes, we used a tab, ordering drinks and not paying for them. I felt so guilty and stupid. It was my P.D. that was most harsh with me. Spencer deserved an apology and I strongly apologized. I hung on to my job thank goodness!
In 1993 a band called "The Classic Rock All-Stars" began playing at the Eldorado Hotel Casino on a regular basis. KOZZ promoted them and I did a number of interviews in studio. Their shows were so frequent that friendships were made and appreciated. I would 'dog sit' Mike Pinera's dog Sushi, shoot the breeze with Peter Rivera, and suggest pawn shops for Spencer Davis to visit. He loved his treasures he'd find in Reno, particularly guitars. Those were fun times.
Of course Spencer recognized me though it had been close to 20 years since the Sunset Strip Incident. The first thing he said was, "You haven't gotten fired yet?," in that purely British, sarcastic way. He continued to greet me through the years with that same question every time.
I will miss him asking me that question. Such a stunning life! His bud's were rock's premier artists. A very down to earth man who I believe, believed in the human spirit. Yes Spencer, I'm still working and I even named one of my cats after you! Spencer Davis will be missed.
More to found HERE