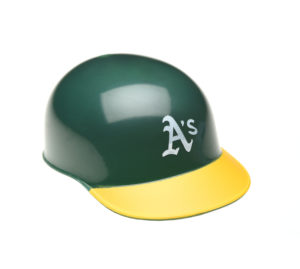 The Houston Astros are probably the only sports team that's RELIEVED there are no fans this season . . . because they were expecting a TON of heckling after their massive cheating scandal.
But fans in Oakland still found a way.
They set up a GoFundMe to fly a banner over the stadium that said "Houston Asterisks" . . . a reference to how they cheated their way to a World Series win in 2017.
They wanted to raise $1,200, and the campaign made twice that.
They flew the banner over two games in Oakland over the weekend, and now they're hoping to raise more money so they can, quote, "follow the cheaters around the country!"
(Here's video, and another one.  And here's a report on it.)
(By the way, the A's PLAYERS are also going after the Astros.  There was a bench-clearing brawl yesterday.  No social-distancing, very few masks . . . during a pandemic.  Genius.)