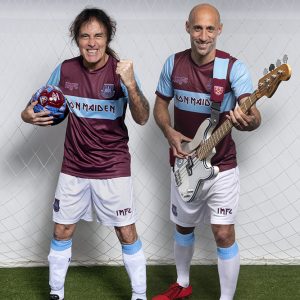 Iron Maiden is teaming up with bassist Steve Harris' favorite soccer club, West Ham United, for "Die With Your Boots On", a specially designed soccer "kit" (uniform).
Harris has been a fan since childhood, and even has the team's logo on his bass guitar.
You can order your own kit on Iron Maiden's website.
(Kerrang! / Iron Maiden)