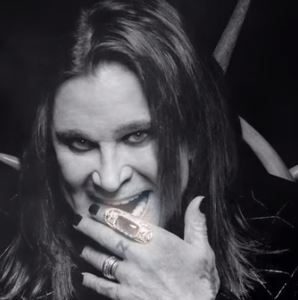 Check out the brand spankin' new Ozzy Osbourne song "Under The Graveyard"…
Perhaps Ozzy planned the release of this new song just in time for son Jack Osbourne's 34th birthday which is today. (Happy Birthday Jack!) We can thank daughter Kelly for talking her Pops into recording something new with Post Malone, which sounded just crazy enough to get Ozz to do it; then brought forth what Ozzy himself is calling his most important piece of work since No More Tears.
The full album; "Ordinary Man" is promised to be released early 2020.
Did you catch Joe Elliott of Def Leppard on the "Work Force Free Ride" with Max Volume? Listen to the interview HERE