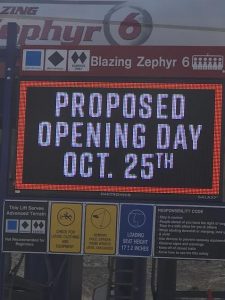 It's difficult not to notice that throughout the summer and stretching into mid-October, patches of snow remain on many of the peaks in the Sierra Nevada – remnants of last winter.
Locals began boasting about "Snowtember" when the first dusting of snow covered many peaks last month. Now resorts have set their opening dates for the 2019-20 season and fingers are crossed the snowfall will be deep for the steep.
Mt. Rose Ski Tahoe – Oct. 25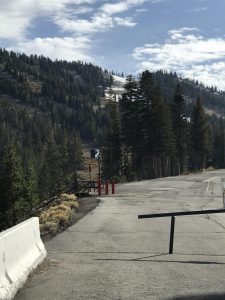 From across the Truckee Meadows you can see the white ribbon of snow at the top of Mt. Rose. With early morning temperatures dipping below freezing Mt. Rose has been making snow in preparation for opening day.
Mt. Rose is located about 25 minutes from Reno at elevation '8260 and looks to be the first resort to open in the Reno-Tahoe area. Mt. Rose offers a deal! $49 lift tickets starting at noon Fridays.
Boreal Mountain Resort – Nov. 8
Mammoth Mountain Ski Resort – Nov. 9
Last season Mammoth remained open until July 28th. $50 lift tickets are offered on opening day and active duty military and veterans ski or ride free on November 11th-Veterans Day.
Squaw Valley/Alpine Meadows – Nov. 15
Heavenly Ski Resort – Nov. 22
Northstar California Resort – Nov. 22
Kirkwood Mountain Resort – Nov. 27
Sugar Bowl – Nov. 29
Sierra-at-Tahoe – mid-November
Diamond Peak Ski Resort – Dec. 12
Tahoe Donner Cross Country – Nov. 28
Tahoe XC Ski Area – Open December thru April
Make sure to check conditions before you go!
For equipment needs for all the powder to come: CLICK HERE