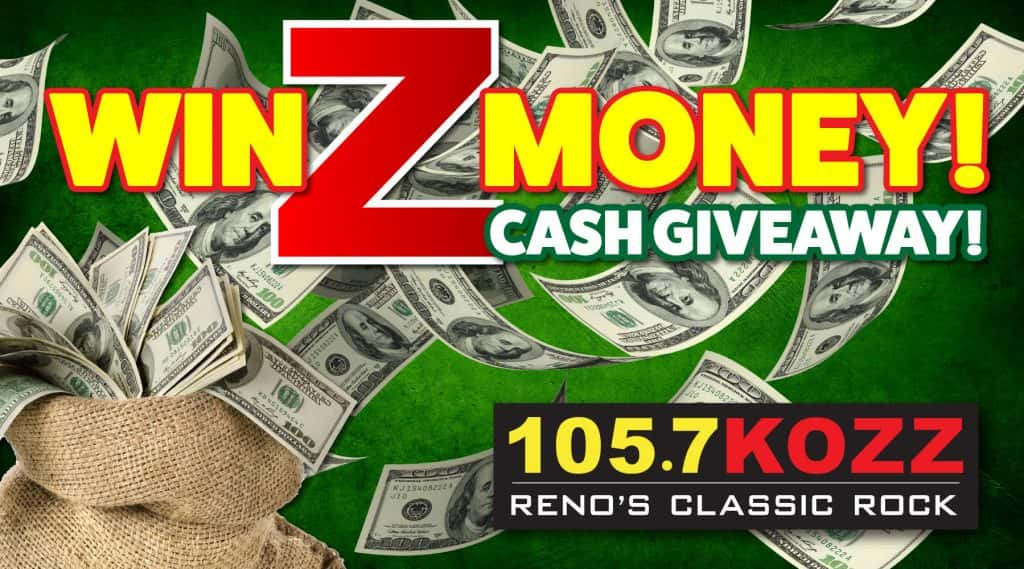 WIN 'Z' MONEY!!
105.7 KOZZ Is Giving You 18 Chances To Enter For A Chance At $1,000 Cash – 5 Days A Week For 5 Weeks!
Listen every hour from 6am through 7pm Monday Thru Friday, With A Bonus Keyword In The 10a, 12p, 2p, and 5p Hours For a Bonus Word That Wins!
When You Hear The Word Announced Each Hour…Write It Down! Then CLICK HERE And Enter The Word That Wins Online, and You Could Score $1,000!!!

Must Be 18 Years Or Older To Play.
"This Is A Contest Being Conducted By A Large Number Of Radio Stations Nationwide And One Winner Will Be Chosen Each Day"