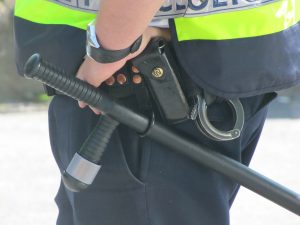 via pixabay
Driving down Old Hwy 395 in Reno, going over in my head how I was going to do a quick-change, put on makeup and make it on time to a scheduled live broadcast, I didn't notice the flashing red lights in my rear view mirror until they were almost on top of me. I was being pulled over. 
Caught red handed, I knew my speed was above the designated limit, but I was to learn more as I rolled down my window with my drivers license, registration, and proof of insurance ready to hand to the big man in blue.
"Why are you in such a hurry ma'am?" " I clocked you a good 10 miles an hour above the speed limit."
I admitted I was in a hurry, had worked a long day already, and I knew I was going a little fast. Bring it on officer. He asked if my driving record was good, (which of course I replied,"yes") and went back to his patrol car to check out my story.
When he returned, he handed back my documents and said he was just going to give a warning….THIS TIME. THANK YOU! THANK YOU!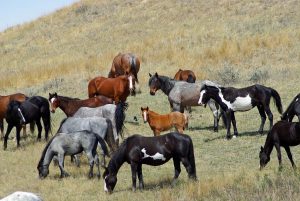 via pixabay
The officer then asked me if I had noticed the wild horse population seemed to inch closer and closer to much of the new development in south and southeast Reno. As silly and dingy as it sounds I told him I noticed their smell more than anything. He then went on to say that a number of residents, primarily in the Pleasant Valley area, had reported street racing on the increase and that there were a few incidents of vehicle vs horse crashes. He advised me to take care, watch out for the wild horses, and SLOW DOWN!
I admit I would see the horse droppings and naively wondered why we are legally obligated to pick up after our dogs, but why aren't these horse owners picking up after their steeds? It wasn't until I was "horse to hood" that I noticed the wild horses in both my front and backyard.
Please drive carefully and don't feed the horses!
For more on wild animals CLICK HERE