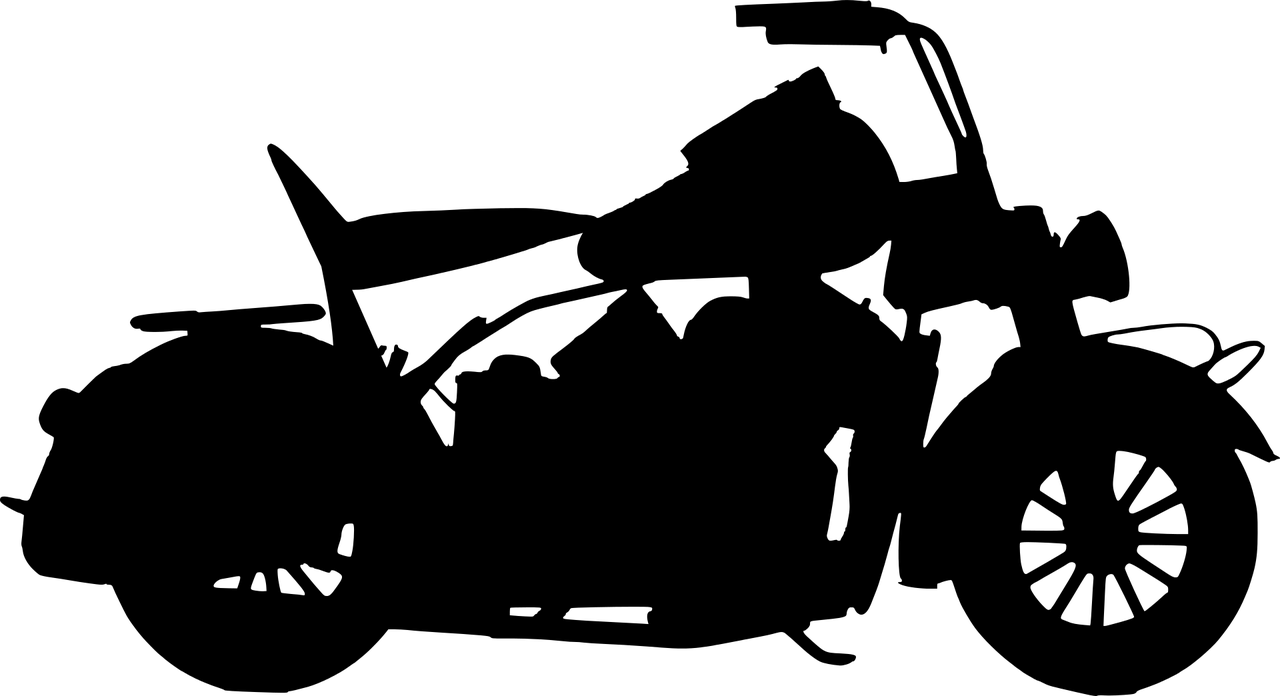 Street Vibrations is now in its 25th year in Reno, the 4th largest motorcycle event in the country. Reno's Finest are on hand to make sure the event runs safely and smoothly.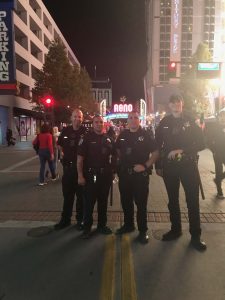 It's now a part of our history, but how did it all get started?
In the 1990's, Club Cal Neva owner Bill Thornton read an article in the Wall Street Journal about wealthy professionals seeking recreation in riding bikes. The combination of the risk of motorcycle riding and gambling was a natural for The Biggest Little City and Street Vibrations was born.
During this time I was working middays on KOZZ at the previous studios on Sutro Street. One day I got a phone call to do an interview with the late, great Gregg Allman to promote a show at The Peppermill and would I emcee the  event? Why, of course! The promoter was a big guy, with a huge gold nugget around his neck and an American flag bandana around his head. His name was Dennis Sanfilippo and the first thing he did when he entered the KOZZ studios was slam down a copy of a check in the amount of over $30 million dollars! "I just won the California Lottery!"
That was the beginning of a 25 year friendship.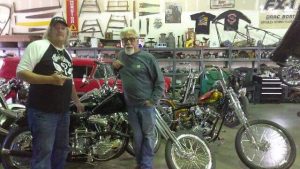 Dennis and Mondo
Dennis was a music producer, promoter, biker and now he adds movie producer to his credits. He has a replica of the Captain America bike that can be seen at the Denver Chopper's booth at the Reno Events Center this year, and is promoting a giveaway of another bike, "The Billy Bike,"designed and built by Mondo Parras of Reno's Denver's Choppers. He also owns the 3rd Dodge Viper off the assembly line, behind the other two owned by Jay Leno and Arnold Schwarzenegger. 
Despite the fast lane wealth, Dennis tells it like it is, and can be called a visionary, culled from years as a gritty music promoter. 
Around 2006 I had designed one of my "Biker Quilts" specifically for Street Vibrations and Dennis suggested I approach Randy Burke from ROADSHOWS about showcasing it at Street Vibrations. Randy allowed me to place it at Street Vibes registration. I either sold it or donated it, either way I'm not sure where it ended up. Psst….it may be a collectors item now!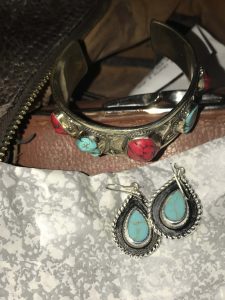 Street Vibrations certainly has something for everyone. With over 250 vendors and booths there's also much more than just motorcycles. Many attendees are NOT registered Street Vibes participants, they would rather ride on their schedule, listen to the music, or check out the booths. KOZZ's own Toni can be seen fronting the band Joker's Wild this weekend, and I've already hit my spending quota with the addition of some beautiful turquoise.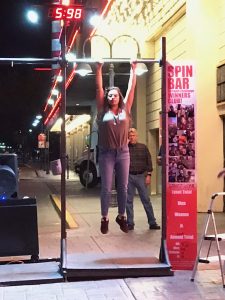 You can show your strength on the hanging bar and eat corn dogs while listening to the roar of the engines. The event runs through Sunday!
BTW, I did interview Gregg Allman a few times as he also returned to Jim Kelley's Nugget at Crystal Bay the following year. My most memorable moment? I asked Gregg if he wrote "I'm No Angel" for anyone in particular and he responded, "Why I wrote it for you Pam!" Needless to say I melted into the floor of the studio and had to be scraped off the floor!
For more on Street Vibrations and events CLICK HERE