100 metros across the US were recently studied and HOT DAMN! Reno Ranks #2 as The Best City for families looking to buy a house.
A financial technology firm, SmartAssets, completed their study recently and Reno took quite a jump as last year The Biggest Little City was ranked 19th.  The ranking was earned by data compiled by the Census Bureau as well as certain metrics that SmartAssets used to come up with the best cities across the nation.
The findings were based on:
Average effective property tax rate.
Change in median home values in the last five years. 
Change in median rent costs in the last five years. 
Percentage of homes with at least two bedrooms.
Median housing cost as a percent of median income. 
Percent of homeowners who are housing-cost burdened.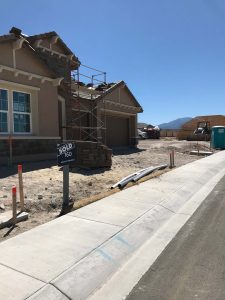 One point that Reno particularly claimed to shine was in housing appreciation and taxes. Reno touts the third-highest increase in home prices at 64 percent. Reno also boasts the sixth-lowest property tax rate. And while cities like New York or San Francisco have less than 60% of homes with two or more bedrooms, Reno has over 80% making it a great find for families that want a detached home with a yard.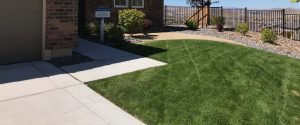 As far as families that are housing cost burdened, Reno sits pretty at 19%, while we rank 39th in median rent increases.
But is it all that cherry? Apartment homes were left out of the mix and we know way too many people that have a hard time making their monthly rent as it is. Affordable Housing in Reno has been a hard egg to crack for several years, but affordability was not part of the survey. 
Reno has been ranked among the 2% least affordable cities in the United States,  and we know all too well that Reno has struggled with low supply within our housing market. Education was also not included and Nevada recently ranked dead last behind New Mexico in education statistics. 
Confused? Maybe, but the #2 Ranking is certainly a bright spot. For more information on the particulars of the survey CLICK HERE
AND IF YOUR KIDS WANT A NEW "DO" FOR SCHOOL  CHECK THIS OUT