A portion of Rancho San Rafael Park will turn into a vintage trailer park this year for Hot August Nights!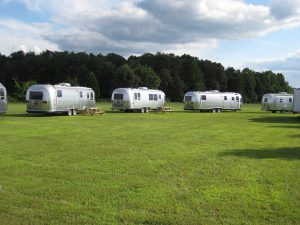 via pixabay
This trailer exhibit is totally upscale, promising a new spin for Hot August Nights.

                                                                        via pixabay
Hot August Nights runs from Tuesday, August 6th – Sunday, August 12th. From toddlers to granny and grandpa, Reno rocks to this eye-opening car show on steroids. Expect all the pomp and circumstance, the parade of cars, the high dollar $$$$ car auctions and alot of rock n' roll! HAN has been one of the largest events to bring in exhibitors and spectators to the Biggest Little City year after year, but this year an oldie but goodie has added a new exhibit at a new venue…..a trailer park at Rancho San Rafael!?!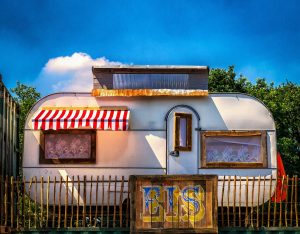 It's officially called Hot August Nights Vintage Trailer Revival and takes place August 7th-11th at Rancho San Rafael Regional Park. 
Vintage trailers 1979 and older will be showcased at the park. There'll be a Show N Shine Competition, and participants will be dry camping at Rancho San Rafael Park during the event. Have you longed to peek inside one of these nostalgic, trippy spaces? You have your chance on Friday, August 9th from 5-8pm and again on Saturday, August 10th from 10am-2pm during a special spectator Open House. PLEASE NOTE: As of this writing, while one website says spectator viewing is free, another site claims there is a $10 spectator fee with children 6 and under free.
KOZZ's Martina Davis is all about vintage trailers owning one herself! So can you or Martina register your vintage trailer and participate? Although online registration is closed, onsite registration is open beginning at 9am on Wednesday, August 7th at the entrance to the venue at Rancho San Rafael Park. Registration is $100 and includes dry camping and other HAN activities. 
Click Here  for more info on the event and registration.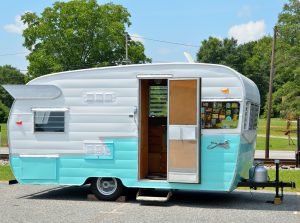 If your heart skips a beat when you see a cherry vintage trailer rolling down the interstate you have to put this new exhibit on your HAN agenda!
via pixabay
FOR A LOOK AT HOW RENO MADE A SHOWING ON DINER'S DRIVE IN'S AND DIVES Click Here