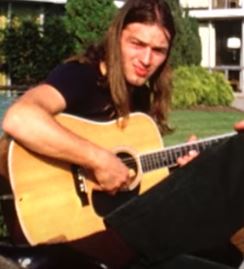 Pink Floyd's David Gilmore is auctioning off 120 of his dearest friends so that they can go on and have a new life, maybe spring forth the new songs to new talent.  You can take a virtual tour of the legendary guitar collection here . It might be the coolest thing I've ever seen.
The Guitar God talks a little bit about his precious guitars and why he is doing this…
'Many of the guitars in this sale are guitars that have given me a tune, so a lot of them have earned their keep, you might say. These guitars have given so much to me, and it's time for them to move on to other people who hopefully will find joy and perhaps create something new.'
— David Gilmour
So if you are in the market for a new guitar, you can bid on one of David Gilmour's today. Perhaps they will bring you the same good fortune ;-). 
If you are a serious collector, check out local legend Greg Golden's Guitar Vault at Bizarre Guitar here in Reno!
Lunchlady- Martina Davis
CHECK OUT ALL THE SUMMER CONCERTS ON OUR CONCERT AND EVENT PAGE