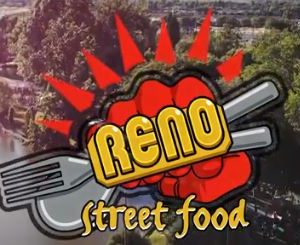 I remember, not that long ago, telling my friends they should join me for Food Truck Friday at Idlewild Park, and they had no idea what I was talking about. I had to explain, in detail, about why it was a better idea to ditch whatever plans they may have on a Friday night, and come with me to Food Truck Friday.  It was hard to put into words exactly why this Friday night plan was the best of all Friday Night Plans, so I stopped trying to explain it and just said get in the car we are going. It had to be seen and felt (and tasted) to be believed.
Now, I sorta wish I hadn't told anybody about it and kept Food Truck Friday my little secret.  But indeed, the cat is waaaay out of the bag…
I am stoked the party of the summer kicks off this Friday (tonight), and I cant wait to check out the 20 new vendors that will be featured this year. If you are new to Reno, or Food Truck Friday let me help you out with a few "pro tips" lol:
Get there early. With this much fun in one place its gonna be a pretty packed. Get a good spot to park by getting there early, or better yet bike, bus, or walk in.
Don't bother bringing much with you, you wont really need much and its a pain to carry items in and out.  Your wallet, phone, and maybe a picnic blanket or umbrella will come in handy. 
Go ahead and bring the kids, there is plenty of fun to keep them entertained. But F.T.F. is a great no kids date night too ;-). As for dogs, leave em home unless they are your service animal. 
Be patient, nobody is going anywhere in a hurry; it's Friday night in the summertime. Long lines for amazing food give you an opportunity to people watch and make conversation with the folks around you. 
Food Truck Friday kicks off this Friday night, and runs every Friday night 4-9 pm at Idlewild Park through September 27th. Twenty additional food vendors will be participating this year. For a complete list of vendors, a schedule and more details check out Reno Street Food's Facebook page here.