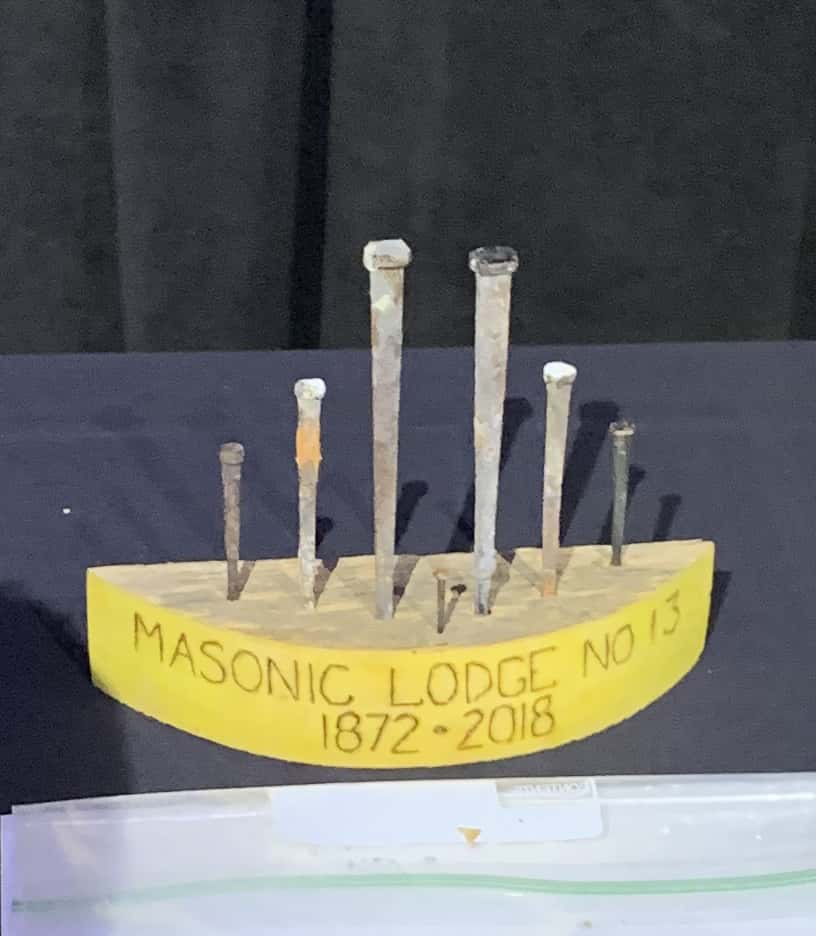 For years the owners of the Whitney Peak Hotel tried to save Reno's oldest commercial building, the one time Reno Masonic Temple/ Lodge at the corner of Commercial Row and Sierra Street. Unfortunately, the building's structural integrity had deteriorated so bad it was deemed unsafe and unsalvageable. It was built in 1872, at a time when Reno had already been a bustling, thriving city for many years. The silver mines of the Comstock Lode, the Ranching and Farming, The Railroad, and by golly Jacob Davis invented blue jeans at his tailor shop located at 211 North Virginia Street. Many artifacts were found in the "time capsule", gold and silver coins, publications, Masonic studs, a corkscrew, and a harmonica! Here's the video and pics from the "reveal" ceremony which took place April 16th, 2019 at Whitney Peak Hotel's Cargo Concert Hall.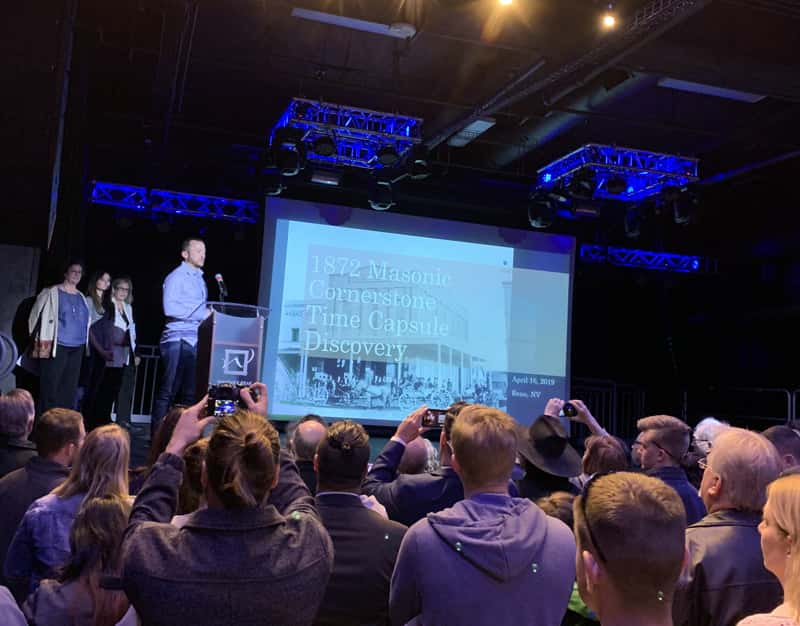 The reveal begins… Eric Olson, Whitney Peak General Manager starts the ceremony.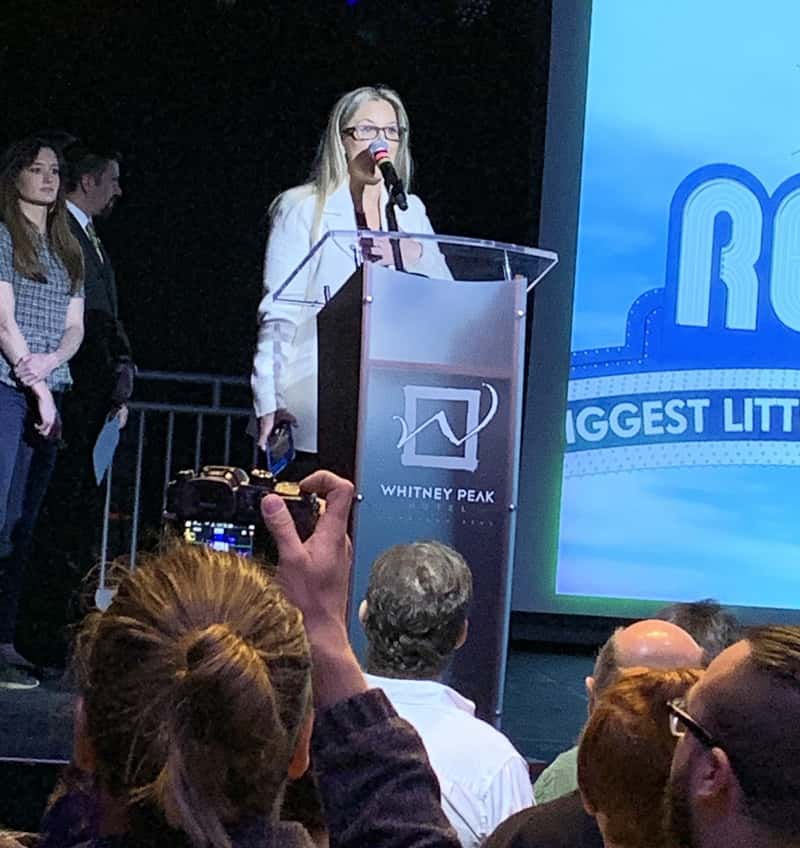 Reno Mayor Hillary Schieve welcomes the crowd.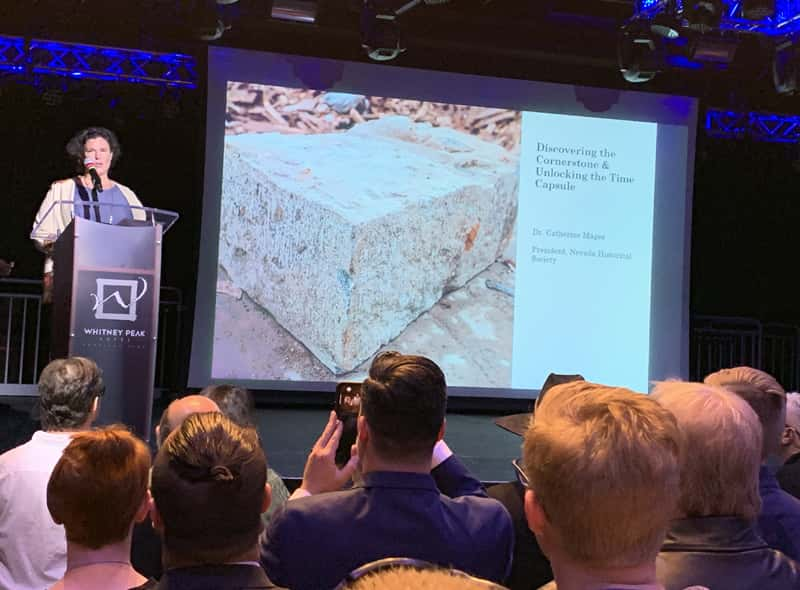 Dr. Catherine Magee (of the Nevada Historical Society) explains the significance of the treasure trove of items found in the time capsule.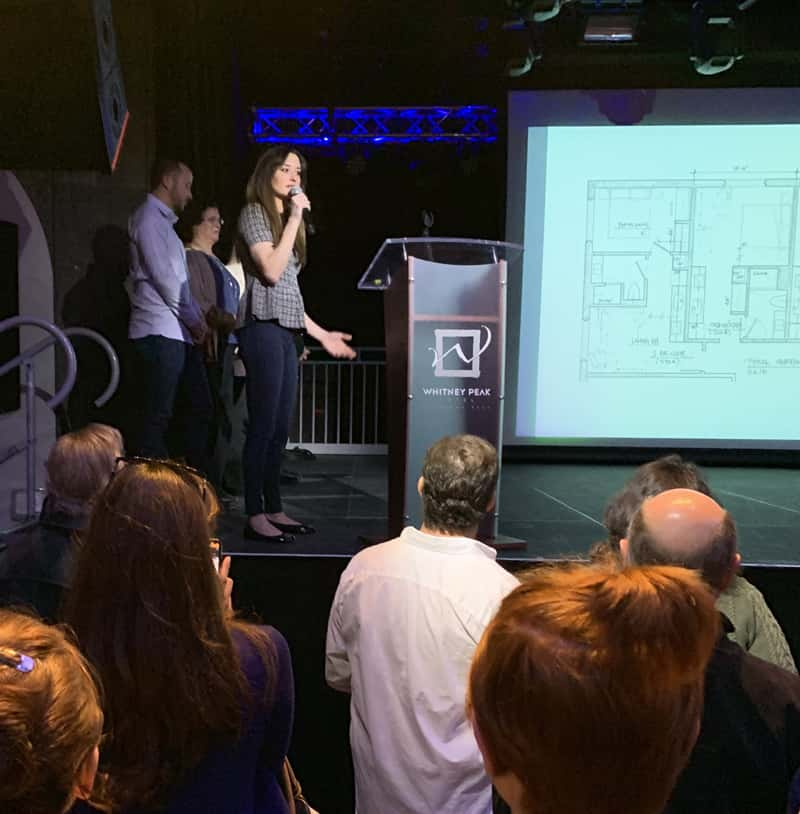 Niki Gross, Managing Director, Whitney Peak Hotel, talks about the 5 story "extended stay" development to be built on the site of the former Reno Masonic Lodge.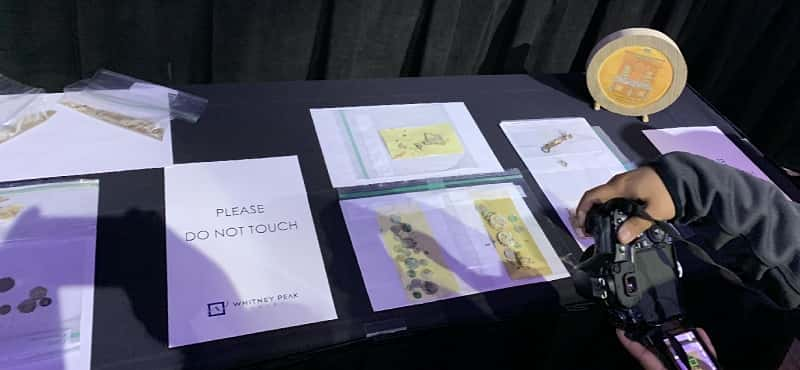 Coins and currency found in the time capsule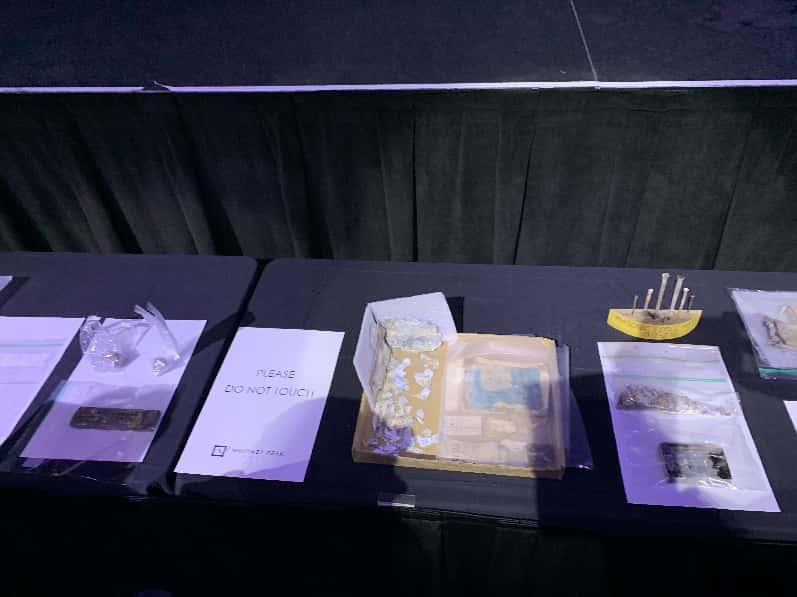 Various artifacts from the time capsule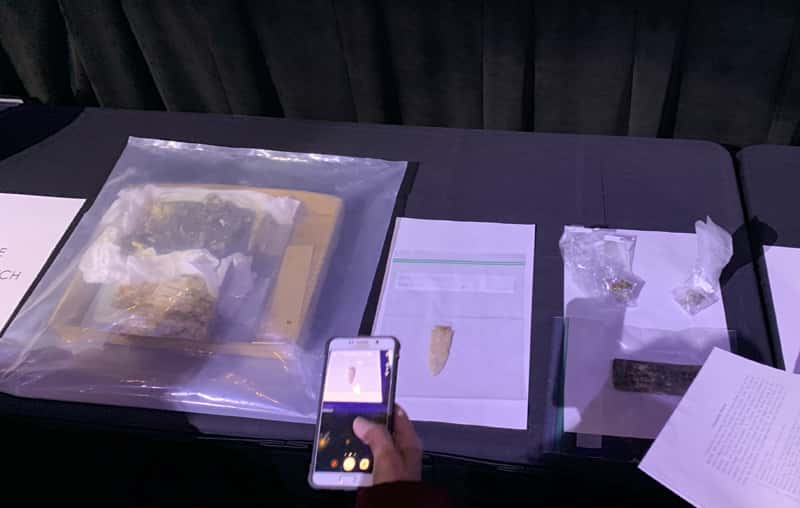 More items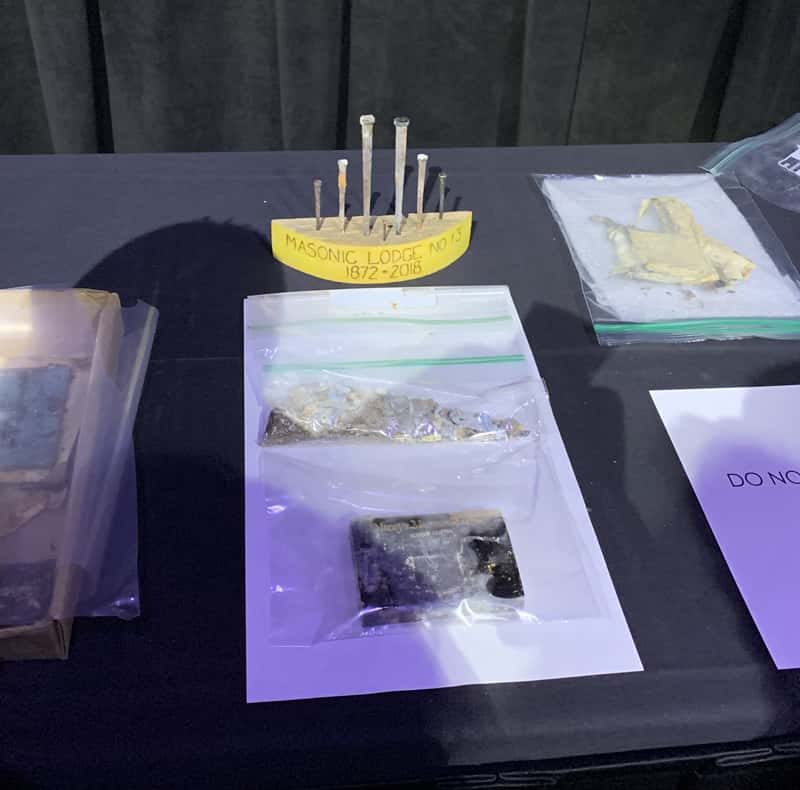 More items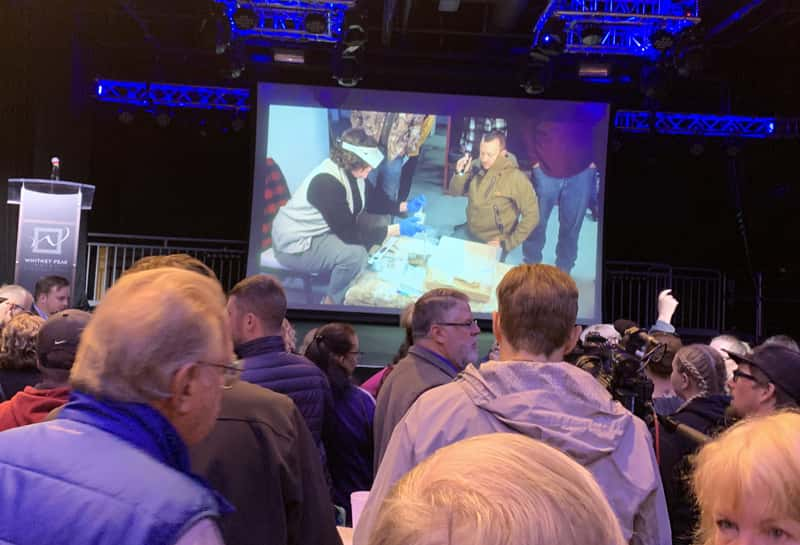 The gathering of locals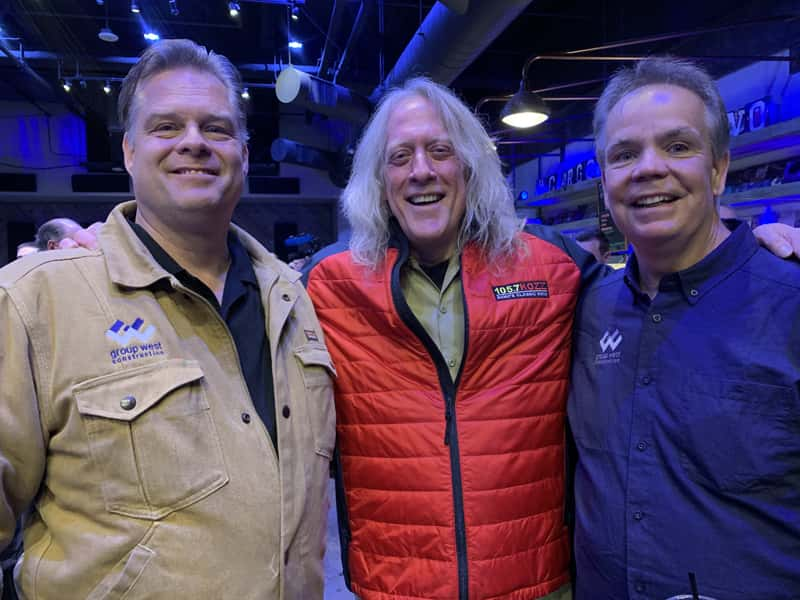 Group West Construction's Project Manager Lance Fraser (left) and Superintendent Mike McKinney (right) with KOZZ's Max Volume. Mike McKinney is the one who found the time capsule itself!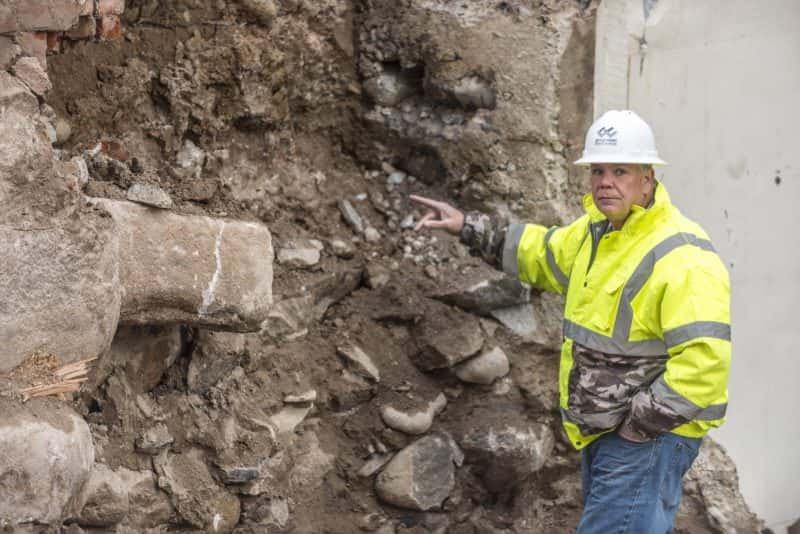 Group West Construction's Superintendent Mike McKinney points to the northwest corner of Commercial Row and Sierra Street is where the cornerstone was laid and finally found.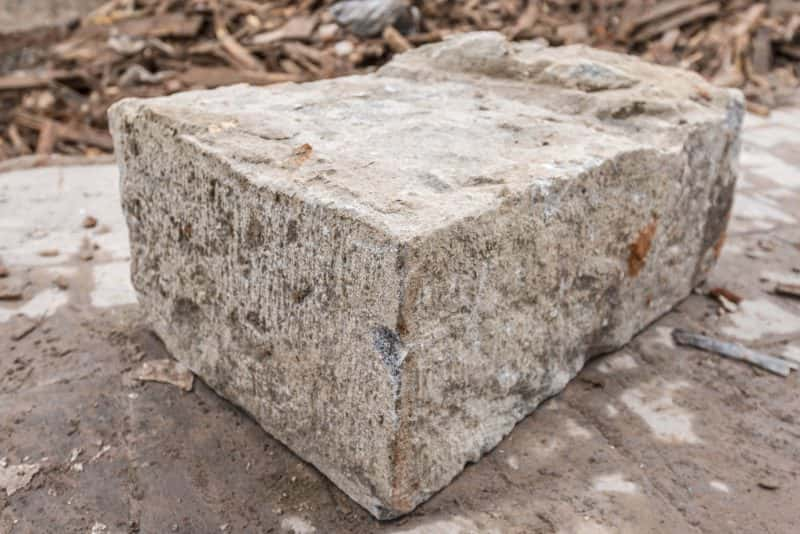 The Mason Cornerstone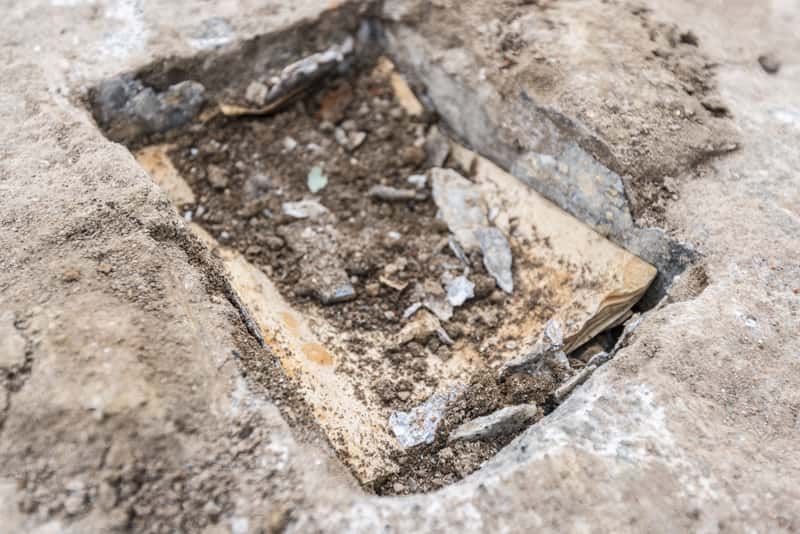 Inside the cornerstone, the time capsule itself, which was a lead box inserted into the cornerstone in a chiseled out space.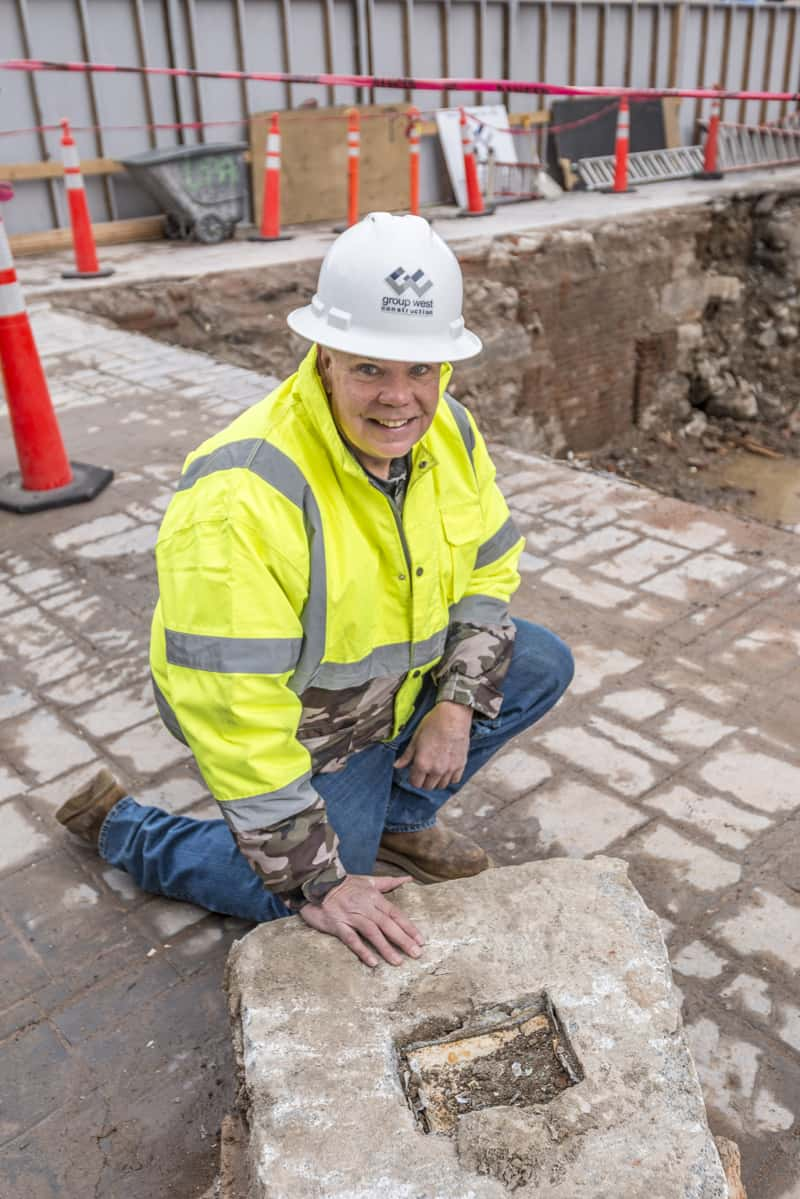 Mike McKinney and the cornerstone he worked so hard to find!
Hear Mike McKinney tell the amazing story of the cornerstone's discovery: