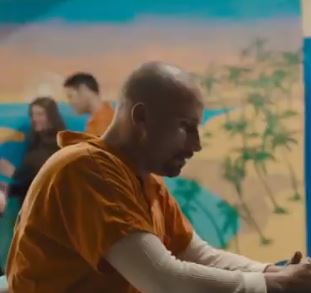 The Carson Valley and the Sierra Mountains are honorary cast members of the new film "The Mustang", or at least it felt that way to me.  It was breathtaking, but as a Native Nevadan, maybe I'm biased. 
A while back I saw a preview for the film from Executive Producer Robert Redford on YouTube and was immediately excited for its release.  It was filmed in 2017 at the Nevada State Prison, which has been closed since 2012, and at Stewart Conservation Camp in Carson City, home of the Wild Horse Training program.  I find history of Nevada's historic buildings as well as prison inmates fascinating… what can I say.  I have seen the inside the visiting room of Nevada State Prison more times than I'd like to admit, and it is exactly the same in the film. 
Check out the trailer…
I finally got a chance to see The Mustang last weekend, and I highly recommend seeing it while you can, on the big screen. You can also pre-order on Vudu.  The Mustang was way beyond my expectations as a local, it was an incredibly touching story about redemption of the human spirit. I loved it. 
Lunchlady
Martina Davis