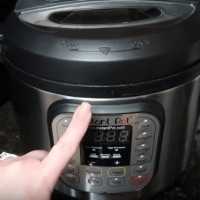 Indeed we have yet another dark cold-ish week happening, even though April is here. I have been cooking up lots of cozy meals this winter in my Instant Pot.  
So this year for Christmas, my son decided to get his Mama a cooking gadget, which isn't something I usually would get excited about, being a slave to the kitchen and all.  But… indeed I did get a rush of excitement when I opened it.   I got a flashback of my Nana's stovetop 70's style pressure cooker that made the BEST pot roast anyone ever ate.  But this modern pressure cooker is a far cry from Nana's, with its multiple functions and automatic cook times.  For the love of God, I can make yogurt in it!  But do I want to?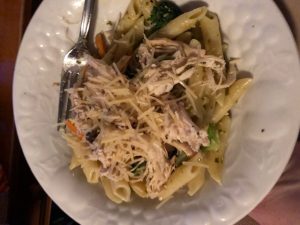 Another dish I invented, Mama Davis's Meatball Tomato Soup…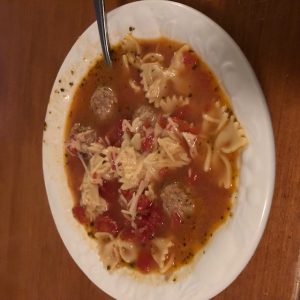 On the soup front this is a major game changer, I may never eat canned soup again. I whipped up this nutritious, simple and delicious soup in about half an hour. When it comes to nutrition, just the simplicity of preparing  a meal in less than an hour will definitely keep you out of the fast food drive thru. But just using the Instant Pot itself preserves nutrition as well, according to an article in Healthy Kitchen 101 this type of cooker reduces cooking time, which in turn reduces the negative impact it has on heat sensitive nutrients.  
Now keep in mind that not everything will come out the way you hoped in the Instant Pot; there will be fails- lol. But even if you're not at home in the kitchen like I am, you can experiment and come up with some great meals. I am always looking for ideas, especially for more fresh summer meals. If you have a great recipe or tip for the Instant Pot, please share!
Happy Cooking,
Lunchlady
In case April gives us too many showers, here is some info on flooding.