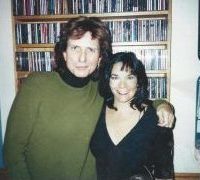 When it comes to rock stars no one makes my heart skip a beat like David Coverdale from Whitesnake. David visited the KOZZ studios around 2000 and I had the pleasure of meeting him. You can see from the photo that I am aglow and definitely starstruck! He actually called me "A Virtual Banquet" and everyone within earshot got a good chuckle out of it. Plus, it appears we frequented the same hairdresser as we have look alike locks. So with Valentines Day 2019 comes a very special gift from Whitesnake!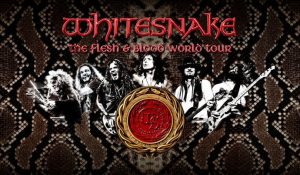 Whitesnake is releasing their first album in 4 years titled Flesh and Blood, and the tour of the same name kicks off in April. Its the 40th Anniversary tour for Whitesnake and David promises killer guitar riffs and elements that diehard Whitesnake fans (like me) can indulge to their hearts content.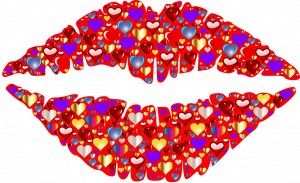 So on Valentines Day, February 14th, Whitesnake will release the first single from the album: Oh man! It's called "Shut Up and Kiss Me." I love it!!! They have released a teaser video for you view below. 
Looking forward to the new video! That's a Valentine's treat in itself. 
 For more info on the upcoming concert scene Click Here