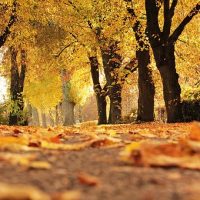 The golden hues,  a spattering of yellow, orange and every color you might find in your crayon box are on Fall display in Reno and the Truckee Meadows. The temperatures dip just a bit, but before you can begin waxing your boards there's a "tweener" season that's a feast for your senses. There's no need to spend thousands of dollars travelling to fall color locations while you can load up the SUV (or sport convertible) for a short ride to enjoy the fall bounty of color. These are just a few locations that Reno locals have given the thumbs up for autumn color indulgence.
 Rancho San Rafael Park – ​The "Big Daddy" of Fall Color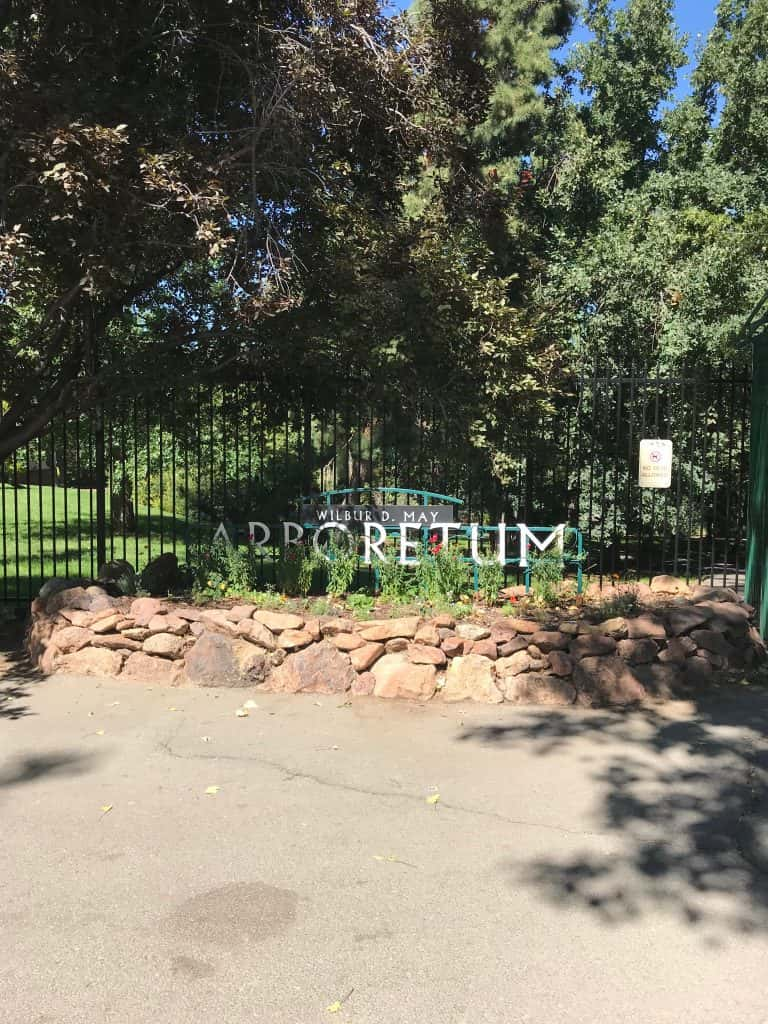 I lived in Reno for many years before I discovered the exquisite beauty that exists at the Wilbur May Aboretum. A variety of thick groves lined with paths weave in different directions. In fall you'll experience an "Alice in Wonderland" sensation. Specie descriptions and history info walk
you through the never ending bold colors. Dogs are NOT allowed in this section of the park.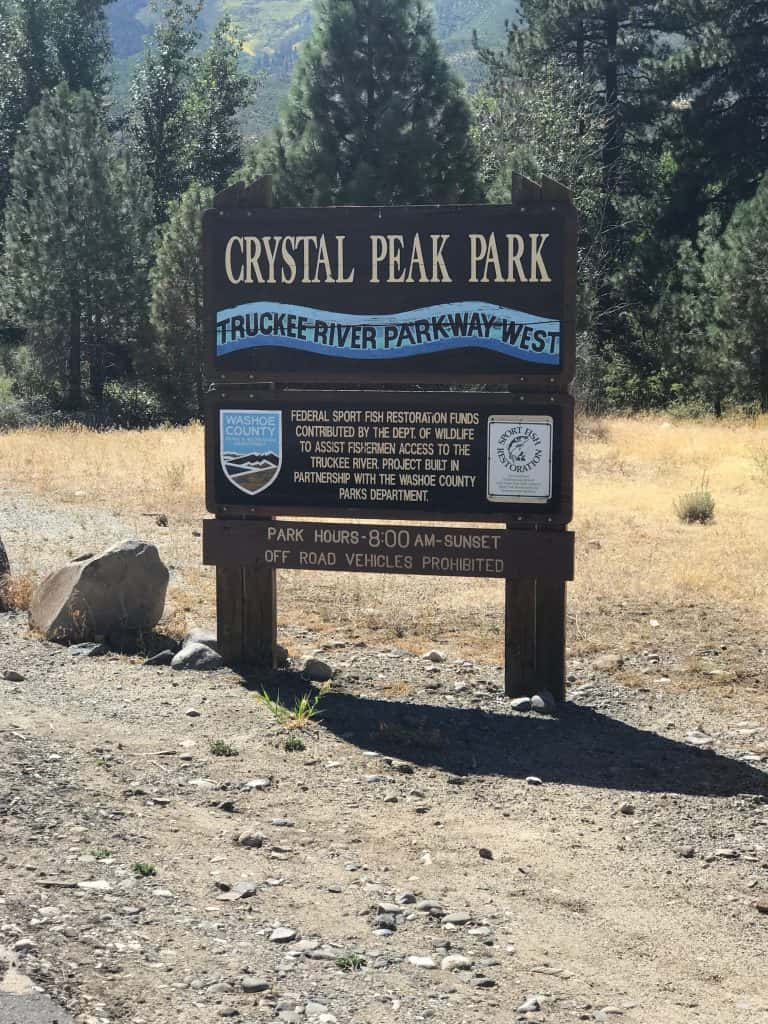 Verdi- Crystal Peak Park
Take I80 West to the Gold Ranch exit. Turn right on Old Hwy 40/3rd Street for about a mile until you see the signs for Crystal Peak Park. Adjacent to the Truckee River head toward the pedestrian tunnel and you'll find an easy hike through the meadow. This is historic Verdi. The picture unfolds before your eyes thanks to an Interpretive Hike, historic photos, and building foundations that tell of prosperous beginnings.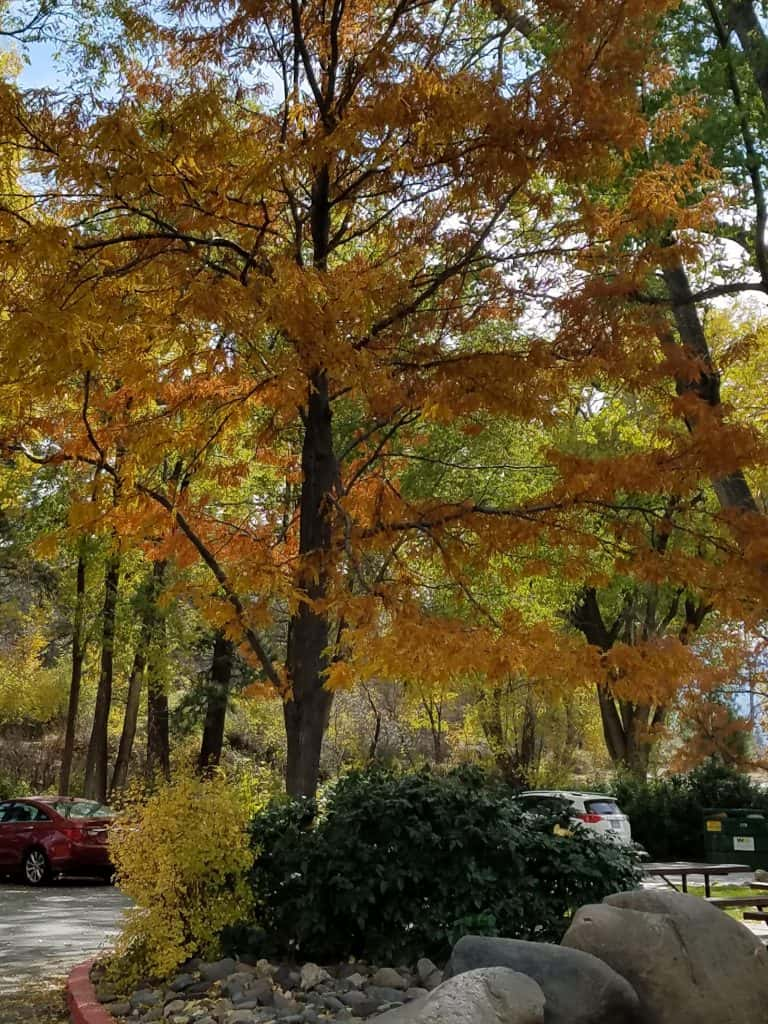 Spooner Summit
High elevation aspens explode with color and the Rim Trail Connector has an abundance of
changing colors that will excite your visual senses for miles. Take Hwy 50 to Spooner Summit, then right on Hwy 28 to the parking area.
ALERT: FOREST HEALTH PROJECT TO CLOSE PORTION OF SPOONER LAKE TO TAHOE RIM TRAILS NOW THRU MID-NOVEMBER
Parking lots can be affected as well but there are detours and alternatives available. FYI: I've enjoyed the full color prism around mid-October but last year I was too late while visiting Spooner during the same time period. 
 Callahan Park
Entering Callahan Park in South Reno you'll feel like you've won the Fall Color Bonus Prize. Follow the Galena Creek Trailhead where Mother Nature has seemingly painted the landscape to perfection. Hike as far as your feet will take you or merely enjoy the picnic grounds. The kids will relish the playground and will likely be exhausted by the time you return home.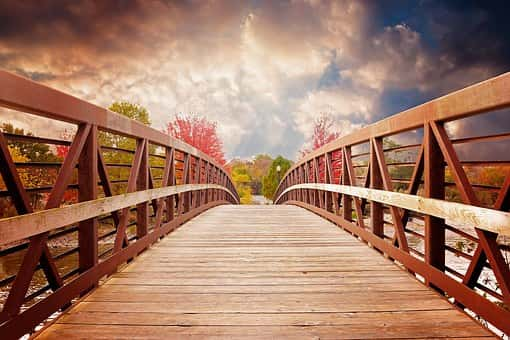 Mayberry Park
Off West 4th Street in Northwest Reno take Woodland Drive South till it ends. Mayberry Park is a small but beautiful park situated on the Truckee River. A great spot for fishing or picnics. When the fall colors burst you might have to pinch yourself.
OR PROLONG THE ECSTASY WITH A BIKE RIDE

Add a true tour of all that fall offers along the Truckee River. For the hearty, take a bike ride from Downtown Reno along Riverside Drive, pass through Idlewild Park then west on Idlewild Drive. At Chrissy Caughlin Park follow the bike path until it ends. Head up Edgewater Drive to Mayberry Drive then jump back on the bike path thru Dorokstar Park. This is where the fall enchantment is in full effect all the way to Mayberry Park.
The length of the fall color season can be tricky so take a ride on the color wheel near the beginning. The higher the elevation sees the trees finish their color burst earlier.
Do you have a great secret color spot? Please let me in on YOUR secret!!!
TALK BACK WITH US ON FACEBOOK!