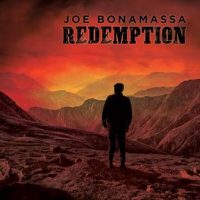 Hey KOZZ folks
Ken Allen here. I do a show on Sunday nights at 9pm called the Damn Good Blues Hour. So, I'm kind of the blues dude around here.  Which brings me to blues guitar great Joe Bonamassa. Shortly after I started the DGBH, I discovered Joe on a streaming service that I had on at the house. It was one of those situations where you have the radio on and you're doing stuff around the house and you hear at song that just grabs you and you have to know who that was. It was a live track from his 2008 album, Live from Nowhere In Particular. I ordered it immediately and started playing the crap out of it on the show.  Since then, I've collected most of his catalog and have been hitting the new Joe stuff pretty hard when it comes out. (Check out Drive from 2016's Blues of Desperation.  Also, an earlier key track is Asking Around For You)
Joe reminds me a lot of guitarists like David Gilmour in that every note in a solo seems like if fits just the way it was meant too. He's a New York boy, but instead of influences like Jimi Hendrix or heritage guys like Muddy Waters or Buddy Guy, his influences come from the UK. You know, guys like Eric Clapton, Peter Green and Gary Moore.
This is a guy that never stops; If he's not in the studio working on the next project, he's on the road.
He's got a new CD coming out on Friday the 21st called Redemption that, if you've been listening to the DGBH, you know I've been playing a few tracks from over the last couple of months and I like everything I've heard from it so far. Check out everything Joe, including the new album on his website. I'll be playing more from it in the coming weeks. This week, just to be a contrarian, I'm going to go old school with a live track from the past from Joe. Most of this week's show is a tribute to The Genius, celebrating the birthday of Brother Ray, Ray Charles.  
But yea, I'm looking forward to this next studio album from Joe.
Oh, BTW Joe is going to be at the Reno Events Center on November the 24th. Click here for tickets! Full disclosure, tickets for this show are not cheap. Joe has gotten progressively pricier over the last couple of years, but if you are a fan like me, it'll be worth the price.
TALK BACK WITH US ON FACEBOOK!