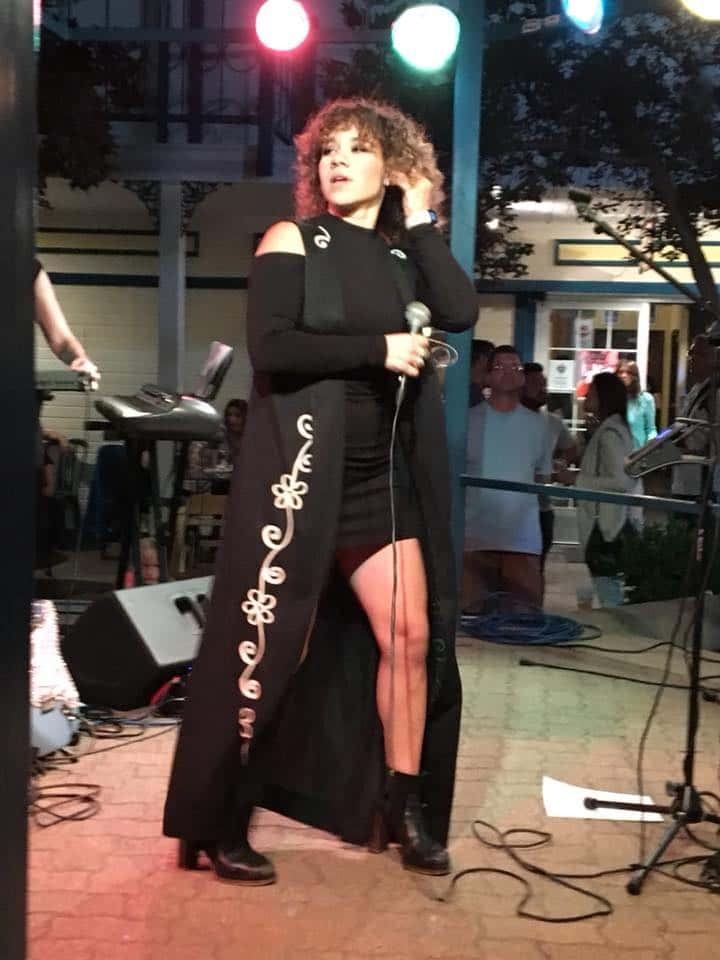 Pictured: Whitney Meyer performing on Great Basin Brewery's "Hopback Stage" in Victorian Square
I always enjoy stopping in to all the clubs and restaurants in Victorian Square. Right off the freeway at the Pyramid exit. Food, drink, and music! All nearby for fun outings. The Cantina, Mummers, Paddy & Irene's, Great Basin Brewery, O'Ski's, and Blind Onion Pizza (just to name a few). There was a well lit, safe parking garage right behind everything. Then one day, it was fenced off. No more parking. 
Apparently, that site (once the home of Sparks P.D.) was owned by the RTC. At one point it was the Bus Sub Station. A couple years ago RTC built a new Bus Sub Station just west of the Nugget on Victorian. Recently, the garage was sold to Silverwing Development. Silverwing plans to build a 10 story apartment building, on top of the garage. It's called the "Deco" and will feature studio. 1 & 2 bedroom apartments, along with penthouse suites. 
You may have noticed the massive undertaking of Victorian Square. Dozens of 5 story apartments now take up the area we've all known as "Victorian Square" We love the use of the area which was a move that harkens back to the Mayor Breslow days. Karl's Silver Club became just the Silver Club, then Bourbon Square, then closed permanently. At best, in it's heyday, The Silver club looked like "the love child of a Riverboat and a Wedding Cake as one drove down I-80" (someone else came up with that line).
The Rib Cook Off, Hot August Nights, Farmers Market, we've all enjoyed the mixed use of the area for events. However, the absence of parking and the use of shuttles from far away places has caused headaches for those hoping to go there. One more parking garage gone, can only mean fewer places to park, and ultimately, fewer people to attend functions or support businesses. 
We all saw the 2 and a half years it took for 4th street to be re developed. We sat by as many businesses closed down. Now Mid Town is undergoing re development and it's going to be a tough time for the local businesses there. I'm sure you know that 4th Street needed a lot of improvements, and anyone who has walked through Midtown knows that some of the sidewalks are only 18″ wide and they are crumbling. South Virginia Street is battered and beat up. 
Growing pains are tough. So what all is going to happen in Victorian Square? Here's a map of the project: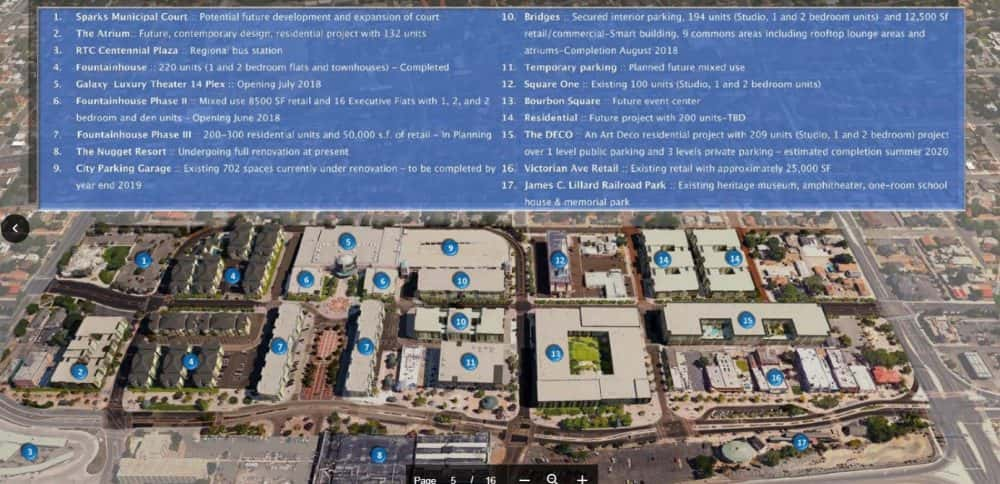 It may be easier to use these links:
Fountain House Victorian Square

Critics abound, and issues run the gamut from "Potential Ghetto" to "They took away our Victorian Square". Time will tell how it all wraps up. Marnell Gaming has put a ton of money into the Nugget since acquiring the property from the Ascuaga's, and I applaud the efforts of the developers to invest so heavily into our downtown corridor. Let's all continue to support our local businesses, even if it involves a little extra effort, and…. walking!
What kind of local are you? Tina Smash asks the question in her latest video