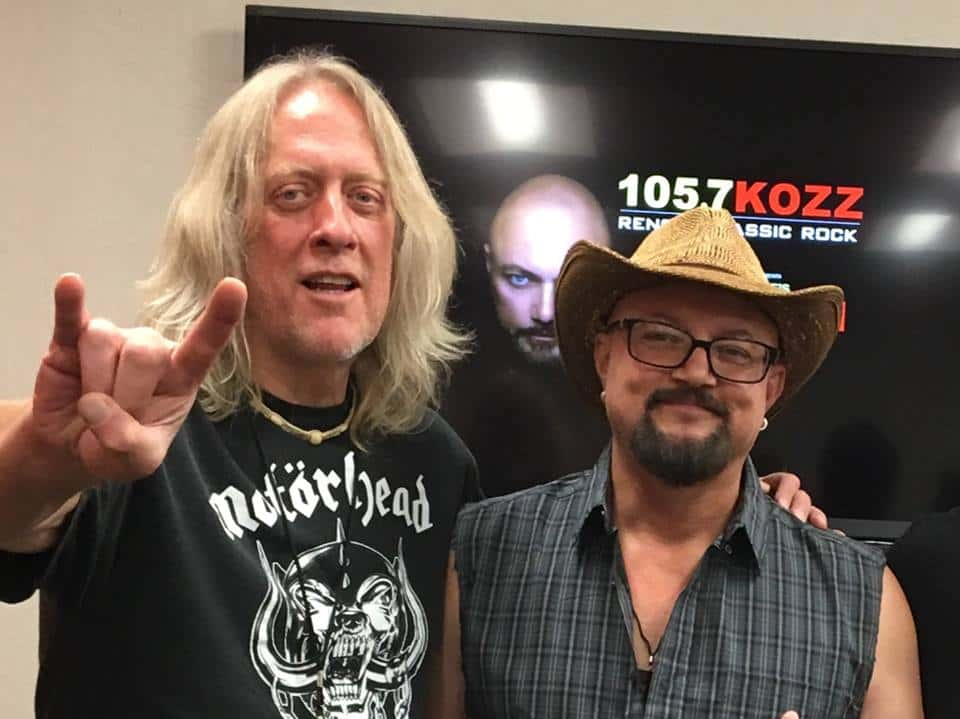 Geoff Tate, the former vocalist of Queensryche, (the man who wrote and sang all the songs that made Queensryche an international phenomena), brought his "Operation Mindcrime" show to Reno's Cargo Concert Hall with his band "Operation Mindcrime." 
This year marks the 30th anniversary of "Operation Mindcrime," (the landmark album / rock opera that established the band as a headline act, and worldwide draw). Meticulously crafted for the stage, the performance of the album (from start to finish) was flawless.
Also on the bill were "Till Death Do Us Part" (fronted by his daughter Emily Tate) and Reno locals "From The Ruins" and "Blackwater." Emily is a force to contend with. Her music is creative and inspiring. Her vocal range is impeccable. Her on stage presence is full on rock. All 4 acts were exceptional, and the crowd of nearly 500 local metal fans were treated to a show that was worth 5 times the $20 ticket price. 
Geoff and his band came by the Lotus Radio studios on Plumb Lane.While turning the Bus onto Orange Street, the steering went out. The idler arm snapped in two and immobilized it, completely blocking the street. Had this happened out on Interstate 80, it would have been deadly, and we would be mourning the loss of lives. Musicians travel to make a living, and sometimes we lose them in airplanes, helicopters, or car crashes.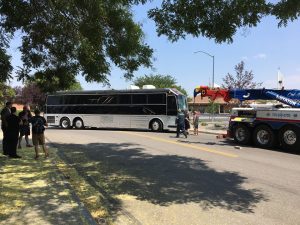 While a tow and repairs were being done, Geoff Tate and guitarists Scott Moughton, and Kieran Robertson performed for a small crowd of contest winners. I interviewed Geoff, taking him to the band's early days, and then to the present day. They played two songs; "The Bridge" (a Chris DeGarmo song) from Queensryche's "The Promised Land, and "Eyes of a Stranger" from "Operation Mindcrime."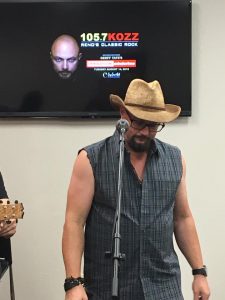 Geoff Tate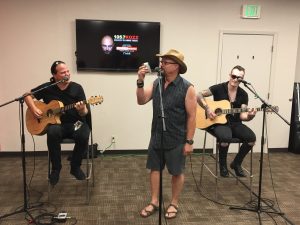 Scott, Geoff, Kieran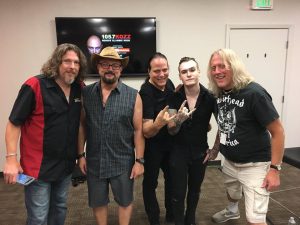 Jave, Geoff, Scott, Kieran, me (Max Volume)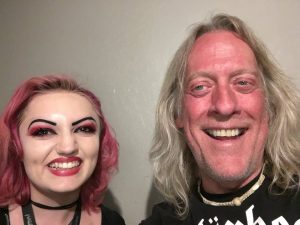 Emily Tate (Of "Till Death Do Us Part") with me (Max Volume)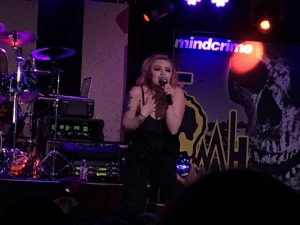 Emily Tate onstage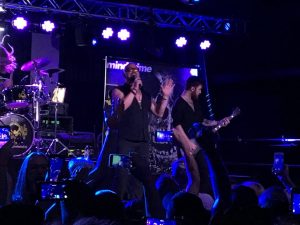 Geoff Tate
Don't miss out on other great concerts and events! Click HERE to go to the Concert & Events page!