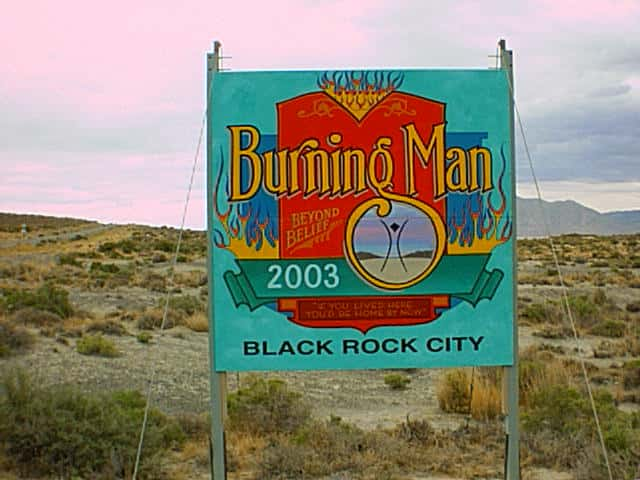 The Burner community was saddened this week by the passing of the founder of Burning Man, Larry Harvey. He suffered a debilitating stroke at the beginning of April and never recovered.
What he started changed my life.
He was a visionary, mentor, philosopher, wit, instigator and a passionate advocate of Burning Man's culture and principles. He made everyone his life touched look at the world in a new way. The world has lost a great human being.
I went to Burning Man for the first time in 1999. I'd been hearing about this event in the Black Rock Desert since I moved to Reno in 1991, but, had never had the free time to attend until then. My best friend and Burning Man mentor, Roger Stevens, had been trying to get me to go and I finally was able to allocate the time. I thought I'd go once just to check it out. Little did I know that 2018 would be my 20th consecutive time going.
I first met Larry on the playa in 1999. He was strolling by the Theme Camp I was in and stopped to observe a discussion I was having with another member of my camp. After the conversation ended, he commented on how well I'd handled the disagreement and we chatted for a while. I found him to be very intelligent and witty, with a wry sense of humor. I ran into him a few times after that during the years and always enjoyed his company.
Burning Man started in 1986 as a summer solstice evening ritual, where they burned an effigy of a man with a group of a dozen people at San Francisco's Baker Beach. Larry was going through a tough period in his life and thought that using fire, a basic element, would "burn" the negative feelings out of his psyche and help cleanse his spirit. It soon became an annual event that over four years grew to more than 800 people. In 1990, in collaboration with the San Francisco Cacophony Society, the event moved to Labor Day weekend in the Black Rock Desert of Northern Nevada, where it's grown from a three-day event attended by less than 100 people, to an eight-day event with 70,000 pARTicipants. In 1997, six of the main organizers formed Black Rock City LLC to manage the event, with Larry as the executive director, a position he held until his death. He was also the president of the Black Rock Arts Foundation, a non-profit art grant foundation for promoting interactive collaborative public art installations in communities outside of Black Rock City. The event has made its mark on history. Burning Man is now a global force for creative culture on six continents and in more than 50 countries.
While Larry will be sorely missed, the event he created will continue to espouse his original vision and show the world what like minded people can create out of nothing. The art, music and community he inspired and shared with all of us will be an inspiration for all that follow.
R.I.P. Larry Harvey.