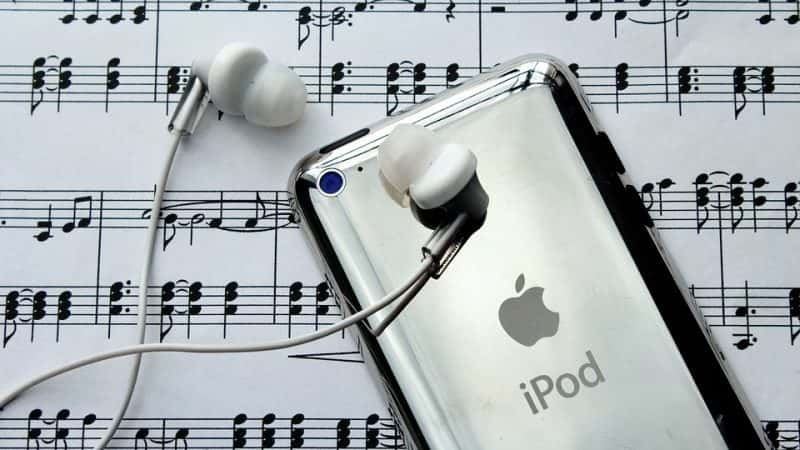 It's the 15th anniversary of Apple's iTunes Store. The desktop music and video 0nline retailer was launched on 28 April 2003 and five years later to became America's biggest music seller. Apple mega nerd Steve Jobs noticed the popularity of Napster and illegal mp3 downloads and recognized need for a legitimate download service, and inked licensing deals with major record labels. 
Apple's iPod and iTunes media player went on sale two years pror and the Store would serve to the wants and needs of buyers looking for new tracks and albums, leaving the record companies lagging behind and wondering what hit it. In a few years, Apple's innovations had completely changed the way we buy and play recorded music. Making it possible to upload thousands of songs into one tiny device, the Ipod was a hit. 
Google and Facebook have helped fuel the viral fake news that Apple was planning to kill off all music downloads in iTunes next year in order to force users into an Apple Music subscription streaming plan. Apple's Jimmy Iovine said "we'll stop selling downloads when people stop buying them."
1. iTunes launched with over 200,000 songs
2. ITunes sold 1 Million+ songs in it's first week
3. Two months later, it had sold five million songs
4. Avril Lavigne's "Complicated" was the 10 millionth song sold
5. Windows didn't get iTunes until October 2003
6. The 25th millionth song was sold in December of that year. It was Frank Sinatra's "Let It Snow, Let It Snow, Let It Snow
7. Canada had to wait till 2004 for iTunes
8. The first mobile phone with iTunes was not an Iphone, it was the Motorolla ROKR. It was able to store 100 songs.
9. Apple went all out for the one billionth song sale, and gave that buyer a 20 inch Mac, 10 5th generation Ipods and a $10,000 gift card.
10. Itunes became the top music retailer in the US, toppling Walmart.
11. The Beatles came to iTunes. Entire catalog.
12. iTunes continued to be launched around the world. It took 9 years to get to Asia, Russia, Turkey, India, South Africa and 56 other countries around the world. The full Itunes store is available in 119 countries.
13. Apple Music is launched in 2015, moving from downloads to streaming.
14. The best-selling Christmas films are available on Itunes. The Top 5 are #5- Polar Express, #4 Home Alone, #3 The Grinch, #2 Christmas Vacation and #1? Elf
15. Itunes stops Itunes LP, an interactive element from artists to fans who bought entire albums. People freaked out!
I always think of downloads as a kind of "transistor radio" copy of a song. Low quality audio that plays on the tiny speakers of devices. However, it sure is cool to have all your music on a device that fits in your pocket!
More of a vinyl /big ass speakers through a stereo amp kind of audiophile? Read Pam Farris' blog about Record store day (which happened April 21st). Click Here