Record Store Day is April 21st. and if you love the smell of a record store like I do, this is the day to trip on all the festivities, deals and special releases.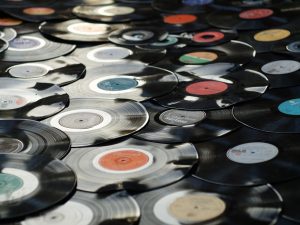 I have enjoyed and participated in Record Store Day(RSD) since its inception, but naively enough, I seriously thought RSD was the brainchild of Reno, Nevada. We have been fortunate over the years to have great memories of record stores now long gone: Eucalyptus Records & Tapes, Mirabellis, The Wherehouse, Budget Tapes & Records, Music City Records, and Joby's Records in Truckee, Tahoe and SLT.
I grew up with Tower Records at Watt and El Camino in Sacramento. Hare Krishnas outside dancing and extoling peace. But inside were all the treats, and you could listen to the records before you bought it. I had friends that worked for Tower most of their lives and I even dated a few record store clerks!!!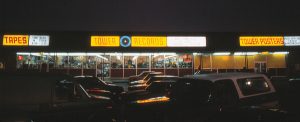 Later when I moved to LA, there was Tower Records in Westwood and on Sunset Blvd in Hollywood. Before radio, I worked at Federated Electronics in West LA, helping customers with audio gear and hooking them up with innovative grooves from Todd Rundgren, Moody Blues, and Genesis. The customer base were artists and record producers themselves and I wasn't shy turning Emmy Lou Harris, Jay Ferguson from Spirit, or Billy Mumy from "Lost in Space" on to new music. It was my first step into radio.
The first Record Store Day took place on April 19, 2008. Today there are Record Store Day participating stores on every continent except Antarctica. A Record Store Day participating store is defined as a brick and mortar retailer whose main primary business focuses on full time, stand alone physical store locations, with a major commitment to music retail, and whose company is independently owned, and not publicly traded. (In other words, we're dealing with real, live, physical, indie record stores—not online retailers or corporate behemoths) It has grown into a global event with literally hundreds of artists making an effort to release one-of-a-kind product specifically for RSD. And its not only vinyl offerings.
This year check out some of the special releases from David Bowie, Eric Clapton, Led Zeppelin, Jimi Hendrix, Pink Floyd and more.  AC/DC and WuTangClan have released cassette tapes for the occasion.
In The Biggest Little City 3 independent record stores are participating.
Sundance Books on California St and Plumas
Discology 11 N. Sierra Street
Recycled Records 822 S.Virginia Street
Recycled Records is going big this year (as always) with a full day of festivities including KOZZ's own Rock Icon Max Volume
Record Store Day 2018 at Recycled Records!
9AM Max Volume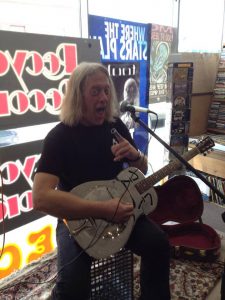 10AM The Legendary Trainwrecks
11:15AM Grimedog
12:30PM Aurora
1:45PM Erin Drive
3PM Basement Tapes
4:15PM Chapter 13
5:15PM Suspect Bendanna THE SuNsHiNe DaYdReAm
So as we get ready for Record Store Day, what is your favorite record in your collection? Let me know I'd love to hear it!!