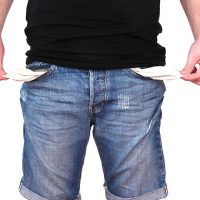 With all the talk about "income inequality" going on around the country, paired with the fact that Northern Nevada is in a housing crisis due to major changes in our job and tech market, we thought it might give some perspective to look at the places in our state that are struggling to "make it"even as the economy improves. We wanted to shed some light on places in Nevada that could use a helping hand.  
According to Roadsnacks, all states have certain places that are falling on hard times. These places have an above average percent of people living in poverty, are out of a job, or like a lot of folks, are not making as much as they should be. They used the newest Census data from the American Community Survey, for the 16 places in Nevada with population of more than 2,000 residents.
Do you find it interesting that these are the top 10 Poorest Cities in Nevada?
Fallon
Yerington
Ely
Carson City
Las Vegas
West Wendover
Mesquite
Reno
Fernley
North Las Vegas
However, after taking a long hard look at this list, one has to wonder… what cities in Nevada are left with some cash in their pocket after paying the bills? 
I guess you're big ballin' if you live in Elko, Sparks or…well, everybody knows you've got to be set to be living large in Incline!
JOIN THE DISCUSSION ON FACEBOOK!
THINKING ABOUT PLANTING? HERE'S THE TRICK IN RENO!