Cruising Natural Hot Springs Around Reno, Nevada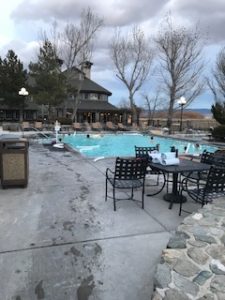 Natural hot springs are prevalent throughout the State of Nevada, with the Washoe Indians enjoyed quality time with their families at various hot pools. A massive hydrothermal belt interspersed with hot springs runs north and south along the eastern slope of the Sierra Nevada. Mark Twain trekked through Northern Nevada and knew a good spring when he found one.
I've found nirvana through the years frolicking in a number of hot springs in the winter. Following the worn path Mark Twain travelled over 150 years ago was eerie, knowing that Twain was on horseback on a route that very few had been before. I channeled Mark Twain while sitting outside "Nevada's Oldest Thirst Parlor," The Genoa Bar, and ready for hot spring heaven. It's easy to find a good soak within an hour's drive from Reno, and a great diversion on a day off.
Soaking in a hot spring is one of life's no-brainers.
1. Typically you can go solo, or with a group.
2. Some locations require clothing, while others are clothing optional. Can you say skinny-dipping?
3. No athleticism, no special equipment, and no prior experience is necessary.
I've indulged in many off the trail natural hot springs accessible only by snowmobile in winter, and those remain MY secret. The following suggestions are open to the public, developed and regulated hot springs.
Sierra Hot Springs
Just east of the town of Sierraville, about 57 miles west of Reno. A breathtaking location with a meditation pool, a hotter pool in a geodesic dome and several private baths.
$15 for a three-hour soak or $20 for all day. Clothing is optional at the pools.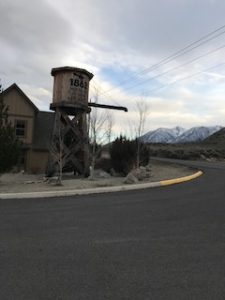 David Walley's Hot Springs Resort
2001 Foothill Road
Genoa, Nevada 89411
Remodeled between 2010 and 2015 Walley's is rather upscale. 6 pools, steam room and sauna.
$50 per day for adults, $35.00 for locals within 50 miles on Tuesday & Wednesday. Yvonna at the front desk is informative and nice!
Carson City Hot Springs Resort
1500 Old Hot Springs Road
Carson City, Nevada 89706
The most affordable of all the hot spring resorts at $13.00 all day for adults and it is super crowded. Families enjoy it but not much breathing room. There are private bath rooms available. Friendly staff and Sassafras, the restaurant/bar adjacent has good food and live music.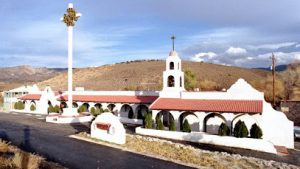 Steamboat Hot Springs
16010 S Virginia St, Reno, NV 89521
The closest hot springs to Reno proper, Steamboat has an interesting history and is very popular. Historic and eclectic, there is a main outdoor pool as well as private baths. More adults than kids here and rates start at $35.00 per day. The receptionist can be abrupt so be prepared.
These are just a few resorts in the area but a good start for you to get into hot water near Reno!