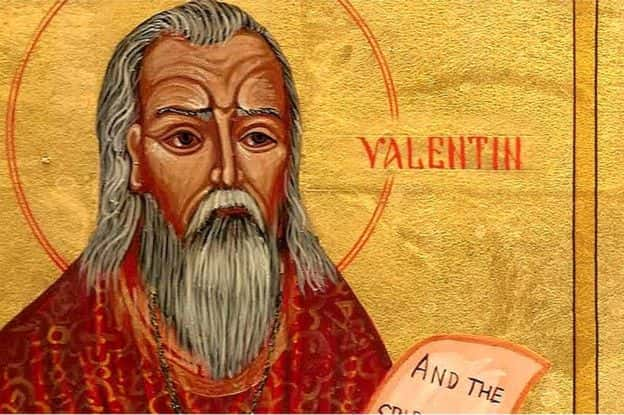 When I was little Grandma used to tell us the story of St. Valentine. While historical research has many variations of this tale, there are many concurrent themes:
St. Valentine was a priest who served during the third century in Rome. When Emperor Claudius II decided that single men made better soldiers than those with wives and families, he outlawed marriage for young men. Valentine, realizing the injustice of the decree, defied Claudius and continued to perform marriages for young lovers in secret. When Valentine's actions were discovered, Claudius ordered that he be imprisoned and sentenced to death.
During the last weeks of Valentine's life a remarkable thing happened.   Seeing that he was a man of learning, the jailer asked whether his daughter, Julia, might be brought to Valentine for lessons.   She had been blind since birth.   Julia was a pretty young girl with a quick mind.   Valentine read stories of Rome's history to her.   He described the world of nature to her.   He taught her arithmetic and told her about God.  She saw the world through his eyes, trusted his wisdom, and found comfort in his quiet strength.
After each lesson the two would pray for Julia to gain her vision. One day a miracle happened, Julia was blind no more.
On the eve of his death, Valentine wrote a last note to Julia, urging her to stay close to God.   He signed it, "From your Valentine."  His sentence was carried out the next day, February 14, 270 A.D., near a gate that was later named Porta Valentini in his memory.   He was buried at what is now the Church of Praxedes in Rome. Julia planted a pink-blossomed almond tree near his grave.   Today, the almond tree remains a symbol of abiding love and friendship.   On each February 14, Saint Valentine's Day, messages of affection, love, and devotion are exchanged around the world."
So there….