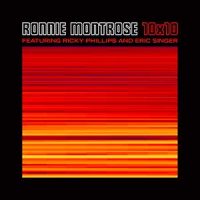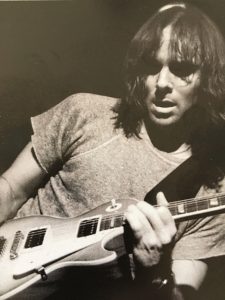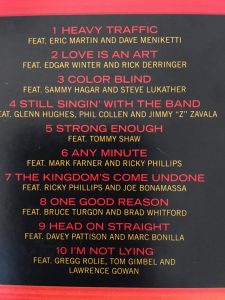 Ronnie Montrose has such a strong fan base here in Reno Nevada. Few could ever top him. Having no shame at all, I would get a guitar lesson from him every time we would hang out. With Ronnie, he never made you feel stupid for asking questions about guitar playing. Chuck Ruff (who played with Ronnie on Edgar Winter's "They Only Come Out At Night") first introduced us, and a great friendship began. At the time of his passing he had been working on a new album called 10 x 10. 
A rock album with the power trio consisting of long time friends Ricky Phillips (bass guitarist and the current bass player for the rock band Styx.[1] who has also played as a member of The Babys, Bad English, Coverdale-Page and Ted Nugent)  and Drummer Eric Singer (best known as a member of Kiss, portraying The Catman originally played by Peter Criss. He has also performed with artists such as Black Sabbath, Alice Cooper, Lita Ford, Badlands, and Gary Moore as well as his own band ESP. In his career, Singer has appeared on over 75 albums and 11 EPs.)
Together they laid down 10 tracks for an album where Ronnie dreamed of having 10 different vocalists that he'd worked with over the span of his career to sing the songs. Edgar Winter, Sammy Hagar, Greg Rolie and 7 others came together to make this album a reality with Ricky Phillips behind the wheel. Here is the complete conversation I had with Ricky about the making of Ronnie's final album 10 x 10!
Enjoy!