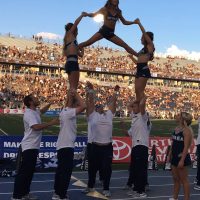 Something I always look forward to, is Wolf Pack Football Tailgate parties! KOZZ is on site with the Scheels "Rolling Studio Photo Booth" and Free Port of Subs sandwiches! Who knows what else we'll give away! The Wolf Pack has a new Coach and this week there's a new Quarterback, true freshman Kaymen Cureton. Perhaps this week the score boards will have the "down" and "to go" features working. It was hard to follow the game without knowing "It's 3rd and 2." The play by play audio was hard to hear. The volume was really low and you could only hear it good from certain parts of the stadium. Well, it was the first home game of the season and hopefully they'll have all the kinks worked out soon!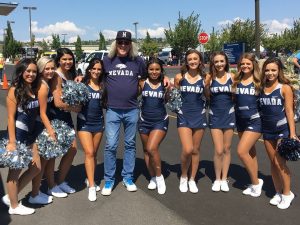 The Wolf Pack Cheerleaders always stop by our booth!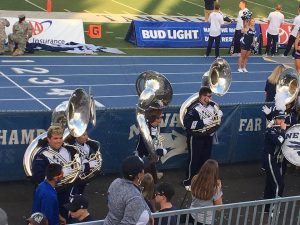 The Wolf Pack Marching Band Rules!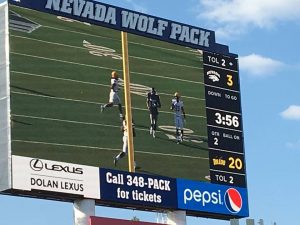 Hopefully the sign will be fixed so we know what down it is!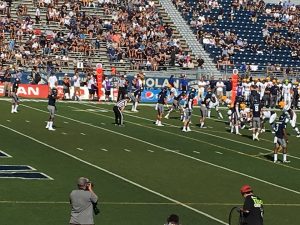 Back the Pack! 
Find out all the games and info: Nevada Wolf Pack