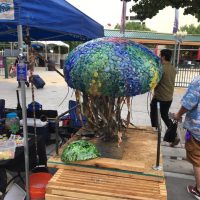 Downtown Reno became "Burning Man Expo 2017" as the Re-Trac Plaza at the Reno Arch was taken over by "Controlled Burn" to present "Compression! Art & Fire Festival 2017". Featured attractions included Mutant Vehicles (or as "muggles" refer to them "Art Cars") a "Fire Art Garden", Vendors (with BRC merch of all sorts), along with multiple performances on the main stage, including AVA Ballet, ENvision, DJ Nikki Smiles, the ever popular "Playa Wear Contest" (hosted by PolyEsther's Costume Boutique), and the main event: fire performance by Reno's own "Controlled Burn" (the area's premier fire performance troupe).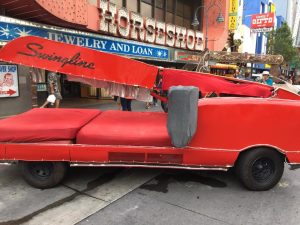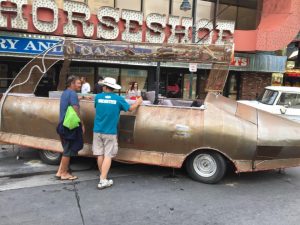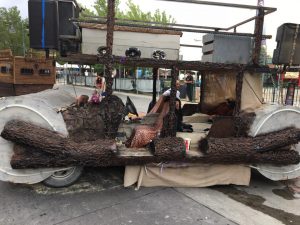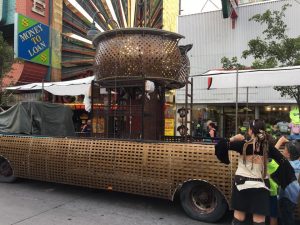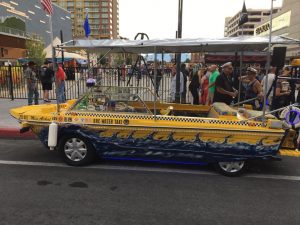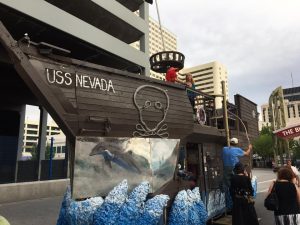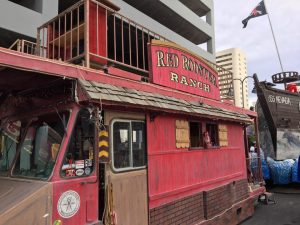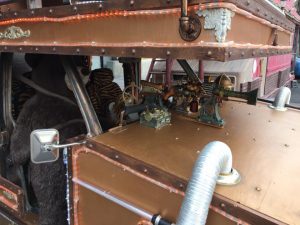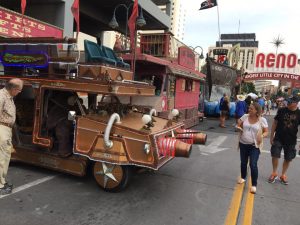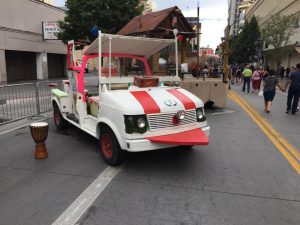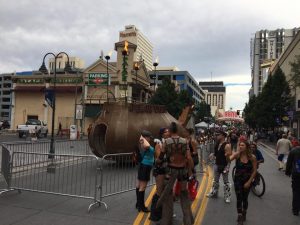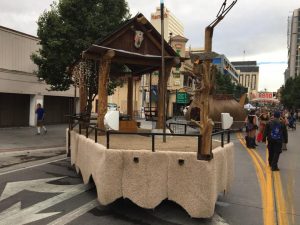 Attendees basked in the warm glow of "The Towers Of Shiva", Controlled Burn's "Flaming Truck"(created by Dave King) and controlled by Oz The Magnificent, along with "OED's Flaming Van" and the "Mighty Cannons of SA" as accompaniment. State Elected Officials presented Controlled Burn with a proclamation commemorating the 10th anniversary of this unique event.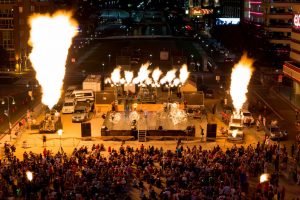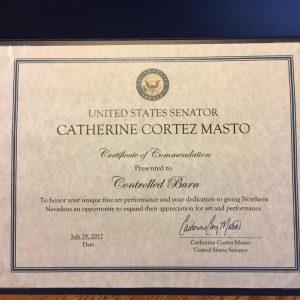 There are many works of art and sculptres on the Playa each year and attendees got to see a mock up of one of this year's much anticipated sculptures, a giant Jellyfish (named Bloom) created by Peter Hazel. This giganic sculpture will allow people to party inside a jellyfish (several stories high). Funds raised at the Cargo after party went to the creation of this massive work of art! People who came to the event got a glimpse of life on the Playa.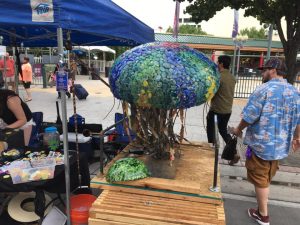 Emcee duties were handled by Lotus Radio's Afternoon Traffic Guy Rick "The Saxman" Metz" (plus Mark "Lucky Diamond" Ashworth)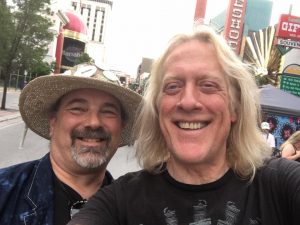 Rick "The Saxman" Metz with Max Volume
Want to support Reno's "other" Wolf Pack? U.S. Wolf Refuge