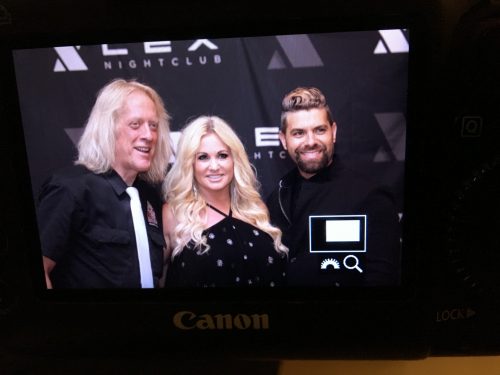 When one of your best friends is a world famous "Pin Up" Model (Shanda Golden) you might find yourself going with her to the Reno Fashion Show. Not your typical outing for me, Max Volume, but hey, there were gorgeous women and cool people. The Reno Fashion Show 2017,  Northern Nevada's largest runway show featuring 21 local and international designers took place at the Grand Sierra Resort on Sat July 8th.
Men's, Women's and Children's fashions were showcased. Featured Designers & Retailers: A Little Noelle, Faith Fit Wear, Northern Nevada Thai, Edged Life, Threadz, Tahoe Nevada Love, Apricot Lane, Sippees Childrens Boutique, Bossta Nation, FTL, Meng Clothing, Triggers Boutique, Boutique Elegante, Robin Montheith Design, Mystique Boutique and The Eyelash Connection, VonRoe, Timeless Fashion Consignment Shop & Bridal Salon, Orenda, Labels, The Boulevard of Dreams. 
Whether it's "Western Wear" or "Showgirl Chic" Reno has been a fashion juggernaut since Jacob Davis's tailor shop and residence at what is now 211 N. Virginia Street gave birth to "Blue Jeans." A plaque commemorates Jacob Davis's 1871 invention, copper-riveted jeans. Jacob was born in 1831 in Russia. Jacob immigrated to the United States at age of 23 (211 North Virginia was recently the Knitting Factory Concert Hall and is now The Rockbar Theater).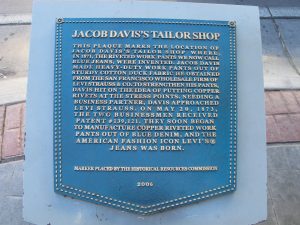 In 1868, he moved to Reno. Davis started making tents, horse blankets, and other outdoor supplies for surveyors and teamsters working for the Central Pacific Railroad. The material he used was blue denim and white duck twill that he bought from San Francisco wholesaler Levi Strauss.
In late December 1870, he was asked to make a durable pair of pants for laborers. Using the duck cloth, Davis added copper rivets to the seams for added strength. As word of the new creation spread, Davis was run over with orders for his tough pants. Seeking a business partner, he began talks with his supplier, Levi Strauss. On May 20, 1873, Jacob W. Davis and Levi Strauss & Company were issued patent #139121 for copper-riveted pants. That year, Davis added an orange-threaded double arc design to the rear pockets of his pants to make them stand out from the likes of his competitors. Blue Jeans are perhaps the most enduring Nevada-based invention in the state's history. 
Reno continues to produce trend setting fashion and style. As witnessed at the 2017 fashion show, style and fashion endures and evolves in our own little town. The event was emcee'd by local style icon Sean Savoy. Next time someone says "oh, you're from Reno?" Look back at them and say "Yeah, we gave the world Blue Jeans, and Showgirl Chic"
Enjoy the pics!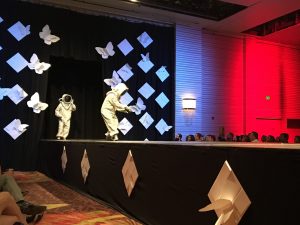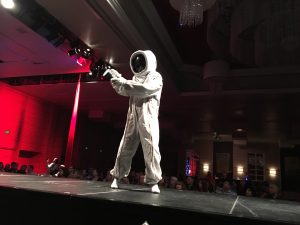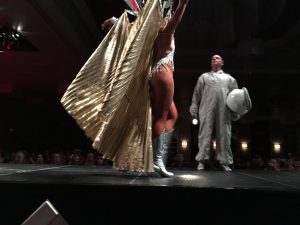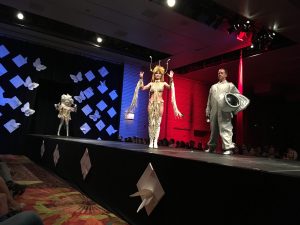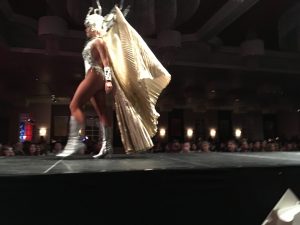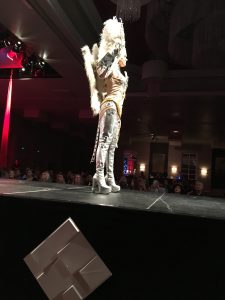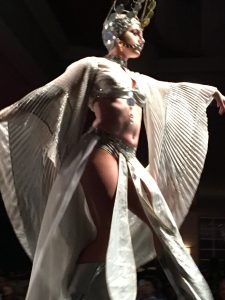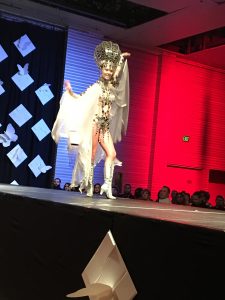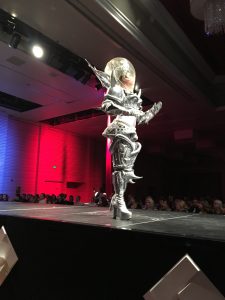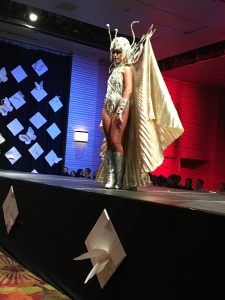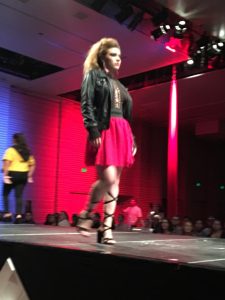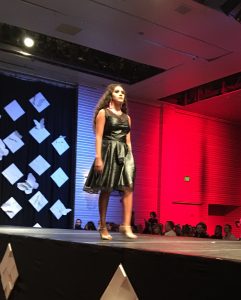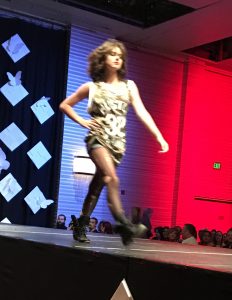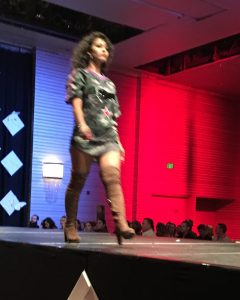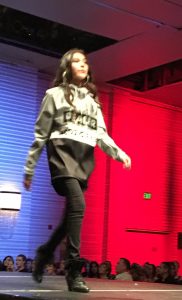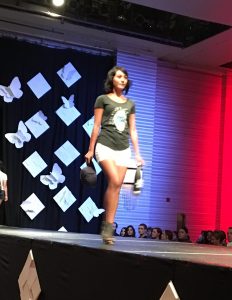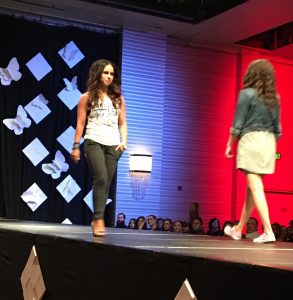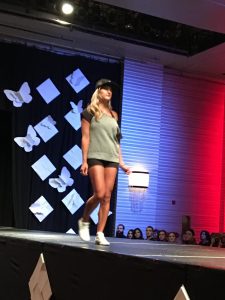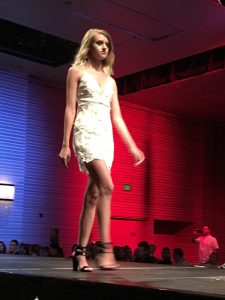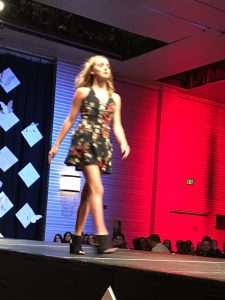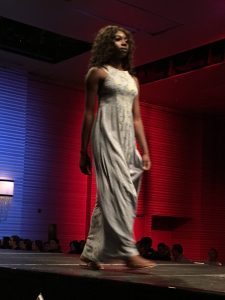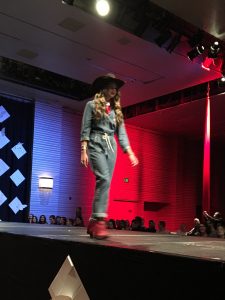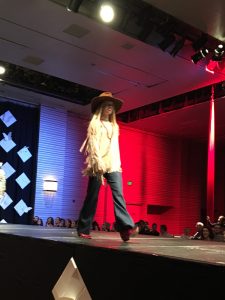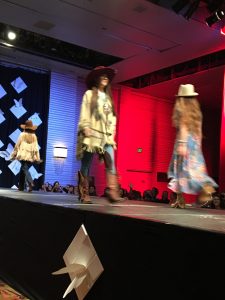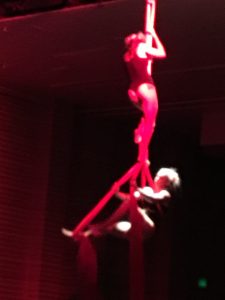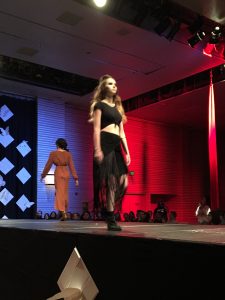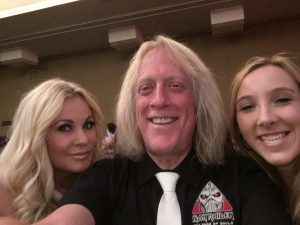 Pictured in final photo: Shanda Golden, Max Volume and Hannah Hoobyar
Feature image: Shanda Golden, Max Volume and Sean Savoy. Photo Credit: Kris Swanson
Reno has many events this Summer. Find out more here: KOZZ Concert & Events Page