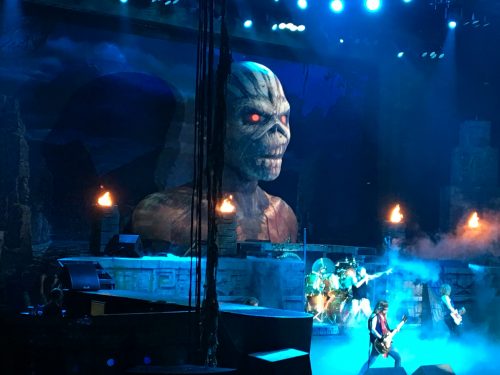 The only concert I remember ever happening at Mackay Stadium was Girlschool/ Iron Maiden/ Scorpions on Sept 5th 1982. That was my first Iron Maiden Show. Iron Maiden played the Lawlor Events Center on the "World Slavery Tour" (in support of Powerslave) on March 19th, 1985.  "Somewhere On Tour" landed them in Reno at the Lawlor April 28th 1987 (in support of Somewhere in Time). Subsequent tours would have them play Sacramento. This show (The Book Of Souls Tour) would bring them to the Oracle Arena in Oakland. 
I had Bruce Dickinson on air for live interviews on the "World Slavery" and "Somewhere On Tour" appearances. Enjoy This gem from "World Slavery" 
KOZZ was one of the first stations in America to play Iron Maiden, and we still do. Formed in Leyton, East London in 1975 by Bassist Steve Harris, Iron Maiden continues to be one of the greatest bands of all time… Eddie's a monster, he wants to rule the world! Despite little radio or television support, Iron Maiden are one of the most successful heavy metal bands in history. In 2015 it was made public record that the band have sold over 90 million copies of their albums worldwide.
They've had major success in marketing the band's merchandise, and now they're in the beer business with "Trooper Beer" hand crafted by Robinson's Brewery in Cheshire, England. It's a robust beer "Charged With Flavour." 
I spent a moment talking to one of the "unsung" heroes of the Iron Maiden camp, Michael, who is Steve Harris' Bass Tech. Michael is from the area and used to play in bands around the region. Michael has been with Iron Maiden for 37 years. He's a bit of a grumpy guy, but has a heart of gold. Don't ask about the plane or the shows, he'll tell you "My job is to make sure Steve Harris hits the stage with a smile on his face."
Bruce Dickinson's Son, Austin is the Singer/ Front Man of the rock band "As Lions." Austin and I made friends in Reno when they opened for Shinedown. Austin and I hung out and helped to get everyone backstage a 16 0z can of "Trooper Beer." 
Nicko McBrain, the tireless fan of the fans is always quick to share a story. He loves being the backbone of one of the most musically complex bands ever. The time changes and the attack are what has made him (what I consider to be) the greatest drummer alive. I took a moment to thank him for being him. 
My question to you is "What rock bands from today will fill the arenas and stadiums?"  
Rejoice that you lived at a time when great bands toured…
Enjoy these pics-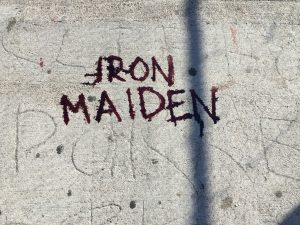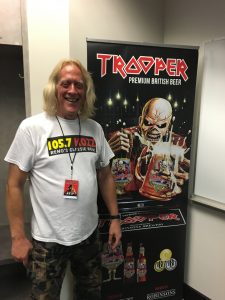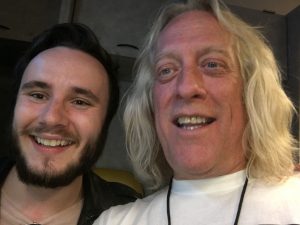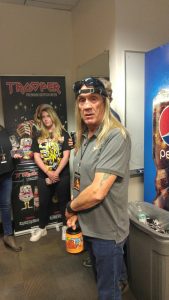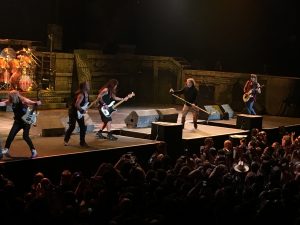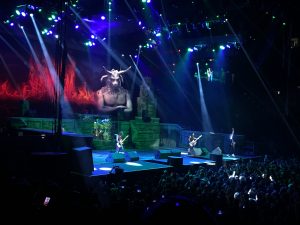 And a couple from "Back In The Day"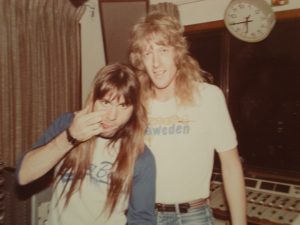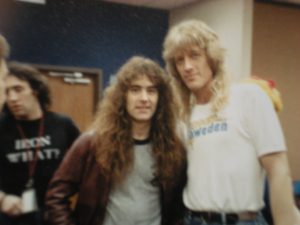 Don't miss out on Live Shows! Click here to go to the KOZZ Concert Page