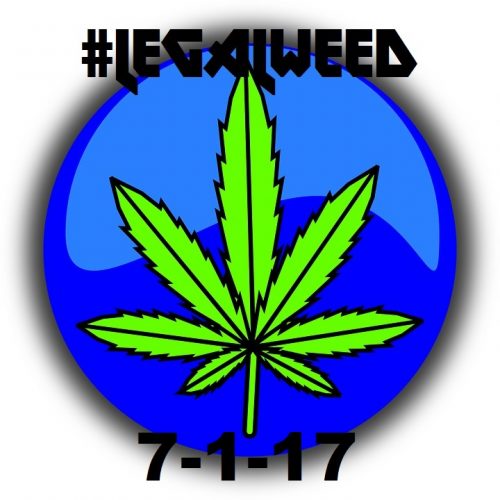 In the fastest turnaround from ballot box to law, legal "recreational" weed (Cannabis) has happened in northern Nevada. Medical Marijuana has been available for awhile, but as of 7/1/17, residents of Nevada who are 21 and over can buy "recreational" Cannabis legally. At 12:01 am on July 1st, Reno's Sierra Wellness and Blum opened to the general public to gigantic long lines of people taking place in this historic event, hoping to be the first to buy legal weed. It was like driving by the theater to see people waiting to see the new Harry Potter movie or "Black Friday" lines of people hoping to get the deals on TV's, times ten! Lines were wrapped around the buildings and up the street. 
Only 4 outlets in Reno were licensed to sell "recreational" weed on July 1st. They are Blum, Sierra Wellness, The Dispensary, and Mynt. Other outlets will join in a few weeks when all the licensing issues have been addressed and they become compliant. This is a new world for Government, and precedent setting laws are being laid into place. Hundreds upon hundreds of jobs have been created in the cultivation, processing and sales of Cannabis Sativa, Cannabis Indica and associated products i.e.; edibles. 
A whole other world of products ranging from edibles to waxes and oils have presented themselves in this burgeoning business. All startups have been funded by private capital. The sales tax on recreational sales was purported to be 10%. However our friend Ernie Lundquist (who used to hide his weed in his shower curtain rod) says he paid 18%.
Ernie passed on attending the late night long lines at Blum and Sierra Wellness and decided to shop on Saturday afternoon. He told us that he drove by Sierra Wellness at 3pm and there was still a very long line with hundreds of people. Next he went to Mynt, where he saw the same thing. A trip to MidTown he saw hundreds of people in line at Blum. Finally he stopped at the Dispensary on Plumb lane (inside the old Blockbuster building) and took a place in line.
He told us in an exclusive interview "It took an hour and a half, it was like waiting to go a ride at an amusement park. There was shade and the staff of the Dispensary were grilling up hot dogs, handing out water and giving away prizes like lanyards, lighters and coupons. People were really chill and it was fun." Ernie told us he had to present his Nevada ID and the staff were very helpful and informative. "All I know is that if I smoke pot, I get high and it relaxes me, but the staff knew things about the makeup and composition of each strain I had no idea of."  
When he finally got to the head of the line he was helped by "Budtender" Zack who helped him pick out a few things. "I got a Sativa, which makes me creative, a hybrid Sativa/ Indica and an Indica. They all have cool names and Budtender Zack knew all about them. My purchases were in sealed clearly marked bags and then place in a child safe bag. I'm impressed how the business has been thought through."
Ernie is just one of the many Pot aficionados who took part in this historic day. "It used to be Nevada had money for schools and roads because of gaming and whorehouses. Well, the girls are still working their butts off, but Nor Cal Indian Gaming has hurt our economy terribly. Now that we have legal weed we'll have money for the greater good." 
It should be pointed out that people can only use marijuana in a private home, or private residence. It remains illegal to light up in public places, including casinos, bars, convention centers, restaurants, parks and concert halls. Recreational consumers who are 21 years of age and older are now able to purchase up to 1 ounce of cannabis (or up to 1/8 ounce of concentrate) at a time. Driving "High" will get you a D.U.I.
Ernie was gracious enough to provide us with these photos of his bounty: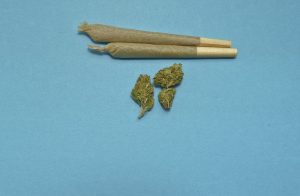 I'd like to say the term "recreational" conjures up images of RV's and Kayaks (but that's just me)
Are you a "novice" at weed? Read more about Ernie's adventures in "A Child's Garden Of Grass" by Jack S. Margolis
If you're inclined to imbibe, may we recommend listening to the Beatles 50th anniversary Sgt. Peppers radio special here: Sgt. Pepper's