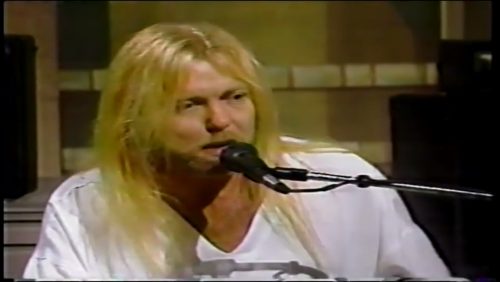 One of America's true statesmen of Rock & Roll, Gregg Allman, who founded (with his brother Duane) the Allman Brothers Band, died on Saturday 5/27/17 at his home in Savannah, Ga. He was 69. The cause of death is being reported as complications of liver cancer. The Allman Brothers Band were pioneers in both Southern rock and jam-band music that inspired Lynyrd Skynyrd and the Marshall Tucker Band to meld together blues, jazz, country and rock and were a precursor to a generation of popular jam bands, like Widespread Panic and Phish. 
Lengthy interplay of instrumental exchanges brought us what we would know to be the "free form jam." Gregg's Hammond B-3 organ playing helped anchor the Allman Brothers' rhythm section. Gregg's vocals were often cited as having the feel of Elmore James, Bobby Bland and Little Milton. The Allman Brothers were inducted into the Rock & Roll Hall of Fame in 1995.
Gregory LeNoir Allman was born on Dec. 8, 1947, in Nashville. He and his older brother Duane were raised by their mother (Geraldine Alice Robbins) after their father, Willis Turner Allman (a combat veteran of World War II) was murdered by a hitchhiker in 1949. His "Hollywood Moment" (as Butch Trucks once said to me) was being married to Cher. Duane and Greg went to Castle Heights Military Academy in Tennessee, until their mother (who was an accountant) moved the family to Daytona Beach, Florida in 1959. Gregg Allman's early aspiration was to become a dentist.
Gregg struggled for years with alcohol, heroin and other drugs, and entered treatment for them numerous times, before embarking on a path of recovery in the mid-1990s. If you are struggling with heroin or opioid addiction, find help here: Opioid Epidemic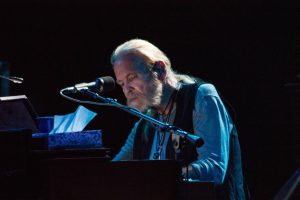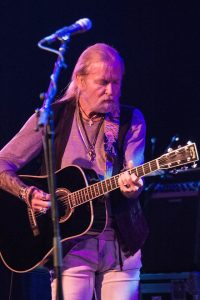 Gregg Allman performing at the South Shore Room at Harrah's Lake Tahoe, Oct 3rd 2015. Photo's courtesy Randy Webb