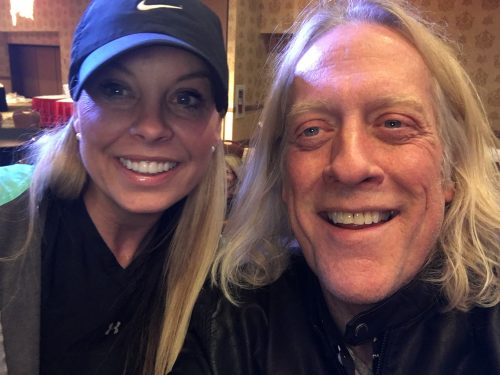 People will tell you that you can't change the world. They're wrong. In the 35 years I have served the community I have probably done 3 "first ever" benefit/ event fundraisers each year. People banding together for the greater good to affect a change for the better. Some are successful, some get re tooled and rise again. There's so many moving parts to this kind of thing. People will say it's the "first annual." That's wrong. It's the "Inaugural." You don't get to call it "annual" until you've done one first. 
Lip syncing was never on my "bucket list," or any list. I've played guitar and sang professionally since I was 9 years old (I mean I did open for Aerosmith), but I did it, and by golly I got all dressed up and gave it my all! I was going to do Harry Belafonte's "Banana Boat Loader" (Day-O) and the Mighty Mouse Theme Song (a la Andy Kaufman). Somehow, another contestant took Mighty Mouse from me and I was given "Hooked On A Feeling" from Blue Swede ( a song I'd pitched as a "Victory Lap" send off with all contestants at the end of the show). 
 I had no monitors onstage for my non vocal lip sync competition! Dude, it was harsh. I wasn't able to hear myself not singing! Plus, there was no amp for my air guitar! No worries, I just did it. Circus Circus played host to the event which was a benefit for Disability Resources and New To You Computers. This organization is dedicated to helping those with disabilities to live independently. To be the manifest of their own destiny. 
I have a long history with this organization. A place where people get their dignity back. A place where there are no disabilities, only challenges to overcome. A place where the greatest good, for the greatest number is paramount. Vivian Ruiz and Jay Wilson are their leaders who, faced with possible cutbacks, decided to launch the first ever "Upstage Reno Celebrity Lip Sync Contest." Joining the charge was the tireless Gladiator of all things Reno, Oliver X (Reno Tahoe Tonight) who played the part of organizer and producer.
Contestants included Kelly Rush from America Matters, Christine Storm, Shane Whitecloud from Rock 104.5, Reno Mayor Hillary Schieve, John Potter from KTVN Channel 2 and myself. Dreu Murin (On Air Personality KTHO, TV Show Host and Reno Bighorns Announcer) was the evening's emcee. Dave Mencarelli provided stand up comedy. The panel of judges were hand picked by organizers because of their experience and insight. 
Reno Mayor Hillary Schieve stole the show. The clear winner hands down! She and her boyfriend Tommy (along with a cast of dancers and Disability Resources program participants) wowed the crowd with 2 stunning performances that came from the heart. Cheering her on was her Sister and former TV News Anchor Amanda Sanchez. The crowded room was full of joy and love, attended by some of the local luminaries and dignitaries. 
Next year's show is one not tom miss. It's good fun, that's funny!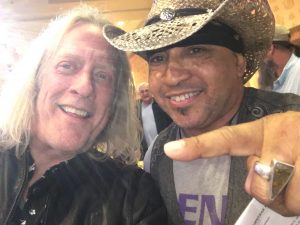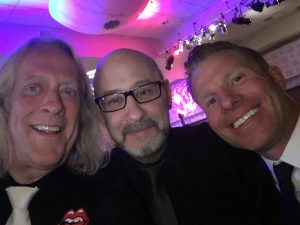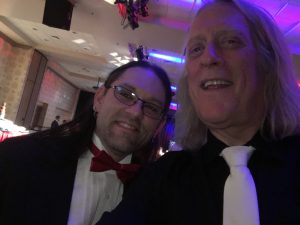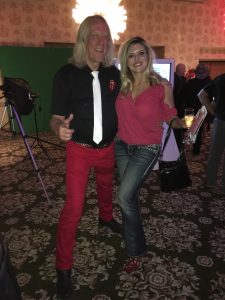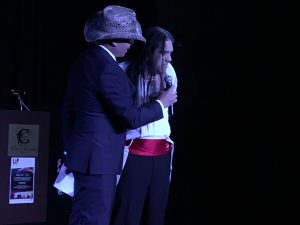 From the top: #1 Max Volume and RTT's Oliver X, #2 Max Volume, Dave Mencarelli, and Dreu Murin, #3 Shane Whitecloud and Max Volume, #4 Max Volume and Amanda Schieve Sanchez Crawford, #5 Max Volume and Bliss Babe's Publisher & Co- Founder Leslie McCarroll, #6 Dreu Murin and Shane Whitecloud.
Want to support events like this in the community? Find Out More: KOZZ Community Page