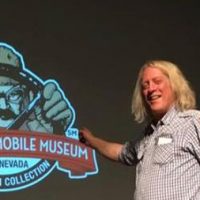 The Music of the 70s
Max Volume
Music in the 1970s became more accessible to the masses. A generation of music buyers who grew up buying 7" 45 rpm records, were now buying 12" LPs. Americans on the go now had factory AM & FM radios with the addition of 8 track cartridges and later the cassette deck. An influx of Asian manufacturers such as Sony and Panasonic were making high quality compact stereos with AM /FM, record players and tape decks. Gone were the gigantic consoles of the 60s.
Americans discovered FM radio in the 1970s. Once relegated to symphonic classical music, easy listening standards and string orchestras, Rock N' Roll entered the FM band. Gone were the restrictions of 3 minute length (maximum) songs. FM radio built itself on album sides and greater than 8 minute songs.
Americans were buying albums (12" LPs) from their favorite artists and enjoying high quality audio in their homes. Record companies were making enough money to incubate and develop new artists. In the Rock music genre, artists like Bruce Springsteen, Aerosmith and Lynyrd Skynyrd were able to craft their music and hit their stride thanks to the patience of Columbia and MCA records.
Bruce Springsteen was a blip on the radar and had a following on the east coast of America, but it was not until his 3rd album, 1975s "Born to Run" that he found commercial success and massive radio airplay.
Aerosmith were a Boston thing, but with constant touring they built a fan base, and that fan base started calling radio stations and requesting "Dream On" from their first LP. By 1974 "Dream On" was a staple at rock radio. In 1975 Aerosmith released "Toys In The Attic" which included two of their biggest hits "Sweet Emotion" and "Walk This Way." It is still their biggest album selling over 8 million copies in the U.S. alone.
Lynyrd Skynyrd was a flop on their first album, but due to their tours, they also had fans (and FM radio) to thank for their 9:09 opus "Free Bird" becoming one of the biggest songs of all time. It was dominating airplay all over the country and it helped to propel their second album "Second Helping" into radio play lists nationwide.
There were many genres that developed and exploded in the 70s. Pop music continued to enjoy the embrace of the mainstream listener (with the likes of Neil Diamond, Barbara Streisand, Chicago and John Denver) while Funk and Soul soared to new heights (with Stevie Wonder, Marvin Gaye, Earth Wind & Fire and Al Green) Country Music was very strong (with Charley Pride, Kenny Rogers, Glen Campbell, Loretta Lynn and Dolly Parton) and Rock music developed it's own sub genres of Progressive Rock (Yes, Pink Floyd, Genesis, Emerson Lake & Palmer and Styx), Southern Rock (The Allman Brothers Band, Lynyrd Skynyrd, and Marshall Tucker) Folk Rock (Cat Stevens, James Taylor, Joan Baez and Joni Mitchell) Country Rock (The Eagles, Linda Ronstadt, Johnny Cash, and Willie Nelson) Hard Rock (Led Zeppelin, Queen, Deep Purple, and AC/DC) and by 1978; Punk Rock (The Sex Pistols, The Clash, The Ramones and The Police).
Who was the biggest selling artist of the 70s? Elvis! During that decade, he released five hit albums and had 11 hit singles. #2 was Elton John who released 12 albums and had a string of hit singles. #3 goes to Barbara Streisand who was enjoying success in movies as well as releasing ten albums and several #1 hit songs. #4 is Neil Diamond who had nine albums, all of which went platinum (1 million copies). #5 lands with Chicago. Earning the distinction of being the best-selling group of the '70s, Chicago released 10 albums during the decade, all of which went either gold or multi-platinum. At #6 are the Rolling Stones, who had eight consecutive albums go to number 1 on the U.S. charts. #7 is The Bee Gees who ushered in the Disco era releasing 11 albums in the decade. #8 John Denver! He released an astounding 15 albums during the 70s. At #9 it's Paul McCartney who went on to release 12 albums that decade. Finally #10 is Bob Dylan who released a total of 15 albums in the 1970s.
Many artists from the 70s, still tour and release albums. There was a time when rock bands could fill stadiums. Due to high ticket prices, venues have become smaller and "Arena Rock" was born. Sadly, there are few acts today that can fill the big rooms. Also, people listen to music primarily off their phone with a blue tooth speaker which is the poorest audio quality since the 1950s. When will they ever learn?