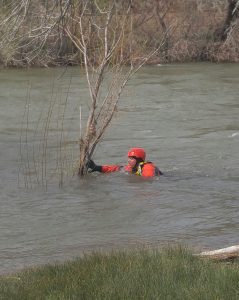 Warmer temperatures are in the forecast and it looks like spring will really be in full bloom soon. With the mercury rising you can begin to see the snow in the foothills and surrounding lower elevations begin to recede, the dirty-white tentacles creeping back up the mountainside like a snake heading back to its den. The snow melt we are witnessing in the Truckee Meadows translates to an unprecedented runoff into the Truckee River, a dangerous mix of cold, swift moving water and unseen hazards lurking beneath the water's surface.
One person has already been rescued from the Truckee River recently and the warmer weather tends to draw more people down to the river. Fire crews can be seen up and down the Truckee River training for what looks to be a busy summer.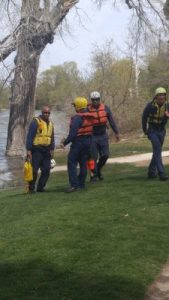 The Reno Fire Department maintains a Water Entry Team (WET) made up of personnel trained as Swift Water Rescue and Ice Rescue Technicians. Kevin Joell, from RFD's WET Team, was recently at Chrissie Caughlin Park in Northwest Reno heading up in-water training and emphasizing how the cold snowmelt has fueled high flows and increased risks on the Truckee River. A personal flotation device (or PFD) has been the number one thing that people have been encouraged to wear if they do enter the water. The increased flows and unseen hazards this year are at such a peak that Kevin said at this point even a PFD cannot guarantee your safety OR YOUR LIFE!
Do expect faster, colder water in the Truckee River and prepare accordingly. Pets should also be kept away from the fast moving rivers as well.
If a pet or person falls into the Truckee River do not attempt a rescue but immediately call 911.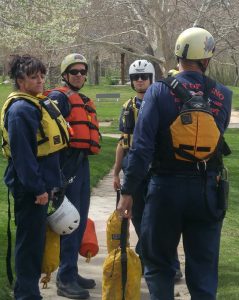 Fire crews are prepared for a busy summer but the public needs to be aware of the river's dangers. Kevin said to expect a number of Public Service Notifications within the next few days regarding the imminent dangers and how to keep you and your loved one's safe.
The following safety tips should be followed year round when the family fun plan involves frolicking in and around the Truckee River: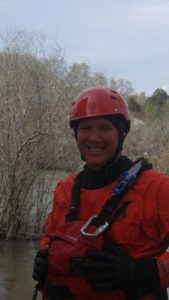 NO SKINNY DIPPING! Wear sturdy shoes, consider thermal protection from the cold water
PARTY-ON IN THE BAR OR ELSEWHERE!
Do not drink alcohol or use drugs when boating or tubing.
GEAR UP! Always wear a personal flotation device and helmet when in or around the river.
2 IS BETTER THAN 1! Never go into the river alone
HAVE A PLAN STAN! Have a plan and rendezvous point in case you become separated.
LEAVE A POST-IT OR STICKY NOTE! Let a friend or family member know where you are going and when you plan to return.
Lovin' my river that runs through Reno!
Have You Heard About The Week Of $20 Concert Tix?
WHO NEEDS A 'ROUND TUIT' WHEN YOU CAN LIKE US ON FACEBOOK RIGHT NOW!