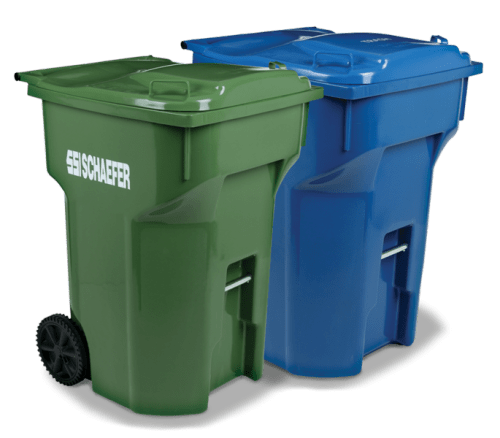 Fresh off the heels of "Earth Day" 2017, comes the topic of recycling and what's going on with it in the Truckee Meadows. Reno, Sparks and Washoe County are now on a 2 bin waste pickup agenda. The Green bin is for trash. The Blue bin is for recyclables. Blue bins get picked up every other week.
What items are recyclable? Empty Glass Bottles and jars, Paper and Cardboard, Aluminum, Tin and Metal Cans, Empty Plastic Bottles and Containers.
Some items thought to be recyclable that aren't? Plastic Bags, Forks, Spoons and Knives. Polystyrene Foam containers and Packing Peanuts. Broken Glass and Ceramics. Diapers and Pet Waste. Food, Yard Cleanup, Hoses, Food Wrappers, Straws and Juice Pouches. Those are all trash.
Electronic Waste, Paint Cans, and Pharmaceuticals and other medical waste cannot be placed in carts. They Must be handled separately.
During the month of May, residents of unincorporated Washoe County are entitled to collection of additional yard waste i.e.; Tree Trimmings, Leaves, etc without having to use excess waste stickers.