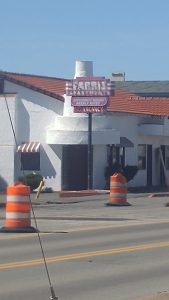 It had been many years since I took the short drive to Virginia City and spent the night at an authentic gold rush era hotel. I picked the Silver Queen Hotel as it was dog friendly and inexpensive. The room was very clean and very simple. I didn't sleep well, I could feel the springs in the mattress (!) and as Mark Twain once said, " the walls are so thin you could almost hear her change her mind."
My thoughts began to wander to the numerous Reno area motels known as "dive motels." 4th Street was once The Lincoln Highway or Old Hwy 40. This was the main thoroughfare into Reno that encompassed many of the old motels, or motor lodges, that are still barely standing today. Many of these "dive" motels on 4th Street and the surrounding downtown area seem to be so much a part of the landscape, I rarely pay attention to them.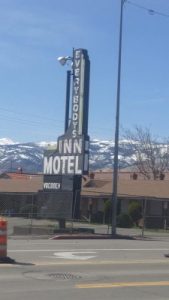 Soon many of these "dive motels" may no longer be in existence. The City of Reno has already taken steps to improve the downtown experience including the demolition of a number of motels that reigned supreme as the culture became motor-friendly. A few of these old motels are being renovated, transformed into trendy apartments or modern office spaces.
Have you ever stayed in one?
Before moving to Reno I came for a holiday and chose :
LAKEMILL LODGE, 200 Mill Street, Reno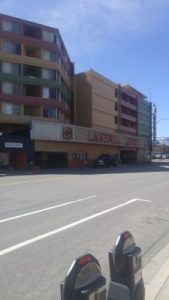 The Lakemill manages to get through inspections, although when I stayed there it was in "rough" condition and that was the late 80's.
A few others passed their heyday:
Wonder Lodge 430 Lake Street, Reno, NV 89511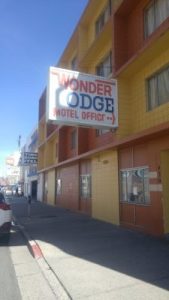 The Sandman Motel  1755 E. 4th Street, Reno, NV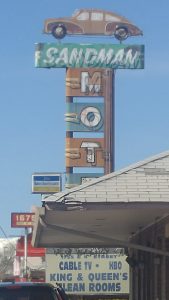 Golden West Motor Lodge, 520 N. Virginia Street, Reno  This 1950's era motel was demolished last year.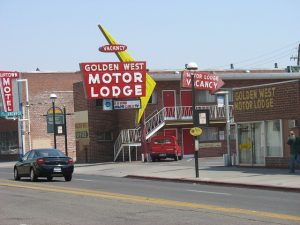 The Renaissance Reno Downtown Hotel is now open! Previously The Siena, Marriott Hotels has completely remodeled the existing hotel, creating a pet-friendly, non-gaming hotel that is now open. The grand opening is set for May 14th, 2017 and worth a look.
Just a quick drive around a 10 block area in Downtown Reno from the Reno Arch finds numerous fenced off and boarded up motels deemed as "eyesores," ready for demolition. The bottom line is if you can tolerate cobwebs, stale smoke filled rooms, and mattresses with springs that can poke places on your anatomy you'd better experience a "dive motel" soon. They are a unique piece of Reno history that may soon become a thing of the past!