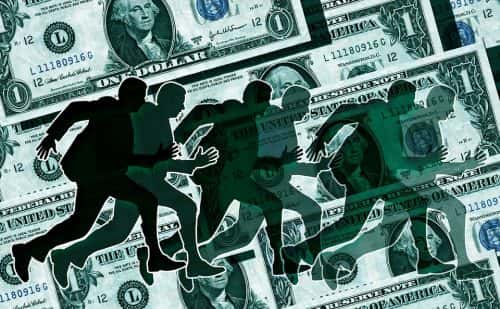 It's being sold as a convenience. A cashless society where your phone is your wallet. Tap your phone and pay! No credit cards, no id's. Your phone does it all. However, phones get lost. Phones are dropped, phones get broken. Phones blow up and catch fire. Recently a parody of Neil Diamond's "Song Sung Blue" was re done as "Samsung Blew, Blew Up In My Pocket." Hackers hacked the CIA. Do you think they might hack your phone? Laziness or convenience? 
I find when I carry cash for small purchases and only use my debit for large purchases it makes my banking simpler. I also worry that we are becoming a society that favors only the privileged. Not everyone can afford a "smart" phone. Older people have enough trouble with technology. This kind of thing is very exclusionary and favors the "well to do." The second paragraph in the Declaration of Independence states, "We hold these truths to be self-evident, that all Men are created equal, that they are endowed by their Creator with certain unalienable Rights, that among these are Life, Liberty, and the Pursuit of Happiness." It should be amended to include Women, but you get the point. 
With so many Americans in debt and many just a missed paycheck away from being homeless isn't it time to be more responsible with our money? If you use cash primarily, you'll be a little more conservative with your spending. Cash- it's the NEW plastic. Don't let banks take it away.