Another Day In A Reno Flood Zone
The surge of water on the Truckee River from Lake Tahoe at elevation 6200 feet, plummeting down to the Truckee Meadows at elevation 4500 feet is quite a site from any location along its banks. The lingo "Flood Watch", "Flood Warning", and the newly coined phrase "Atmospheric River" have been heard frequently and in some cases tuned out. Much of the Reno-Sparks-Carson City area lies in some category of a Flood Zone. Yeah, our stuff gets wet and moldy, but we still live here. New residents are moving in and the old ones don't plan on going anywhere. And the river keeps moving….fast!
In 1860 the first bridge in Downtown Reno was built by Charles Fuller and was called Fuller's Crossing. Guess what? It was destroyed by a flood! A second bridge, a toll bridge, was built and sold to Myron Lake in 1861, although in 1867 it was also destroyed by a flood. The new Virginia Street bridge that opened last year was built to replace the old bridge due to structural and flood concerns.
Keep on keepin' on. I have lived in 3 residences near the Truckee River because I love it! The first place I moved to on the Truckee my friends nicknamed "Pam's River House." The HOA made it mandatory to purchase flood insurance as this was basically ground zero for floods.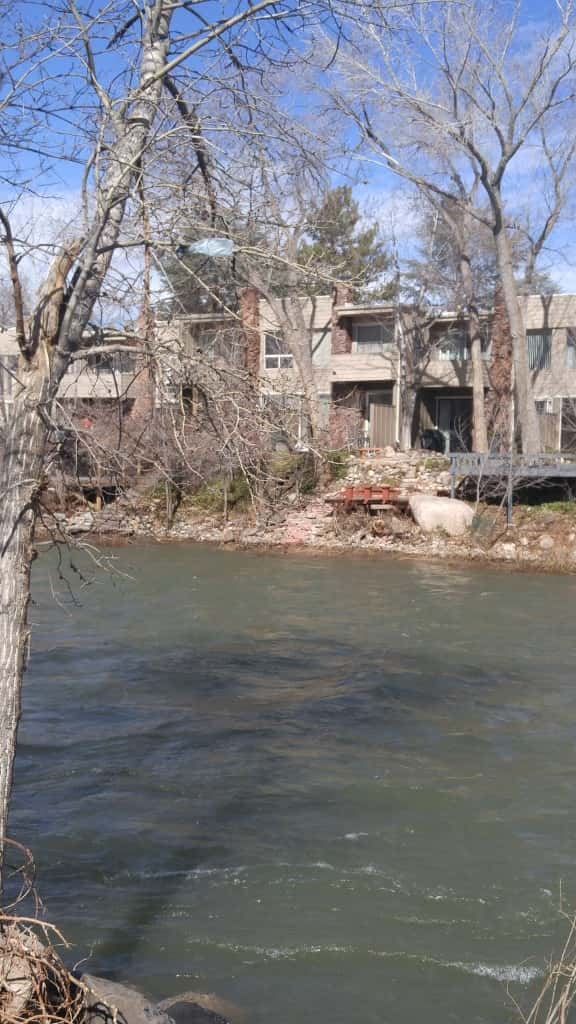 I asked around before I moved in and was told all the other units had flooded but NOT MINE! Whoopee!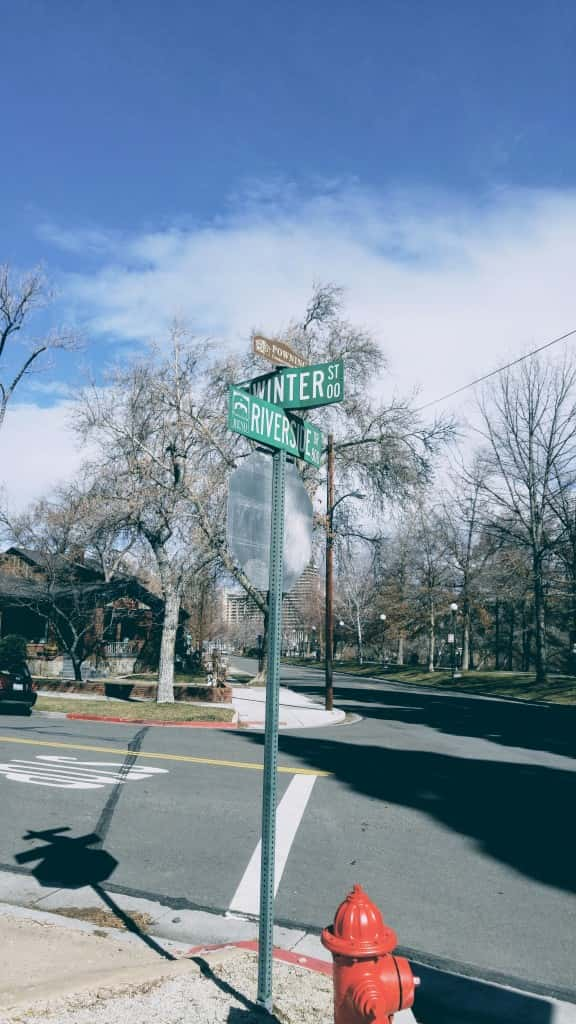 The second house was named, again by friend's, as "Pam's Winter Cottage." I heard the vicinity had flooded in the past so I looked into flood insurance. I found that I was located in yet another category of flood zone that was less likely to flood. My next door neighbor kept complaining that "my water" was flooding her basement. I did take action and Truckee River Landscaping came to my rescue, grading my property to keep water draining where it should go…down to the river.
I currently live near the river again, upstream about a mile, and not in ANY Flood Zone category.
If you are a newcomer to Reno, the best advice is to talk to the old-timers. They lived through it and survived. The cliff mansions west of Downtown Reno?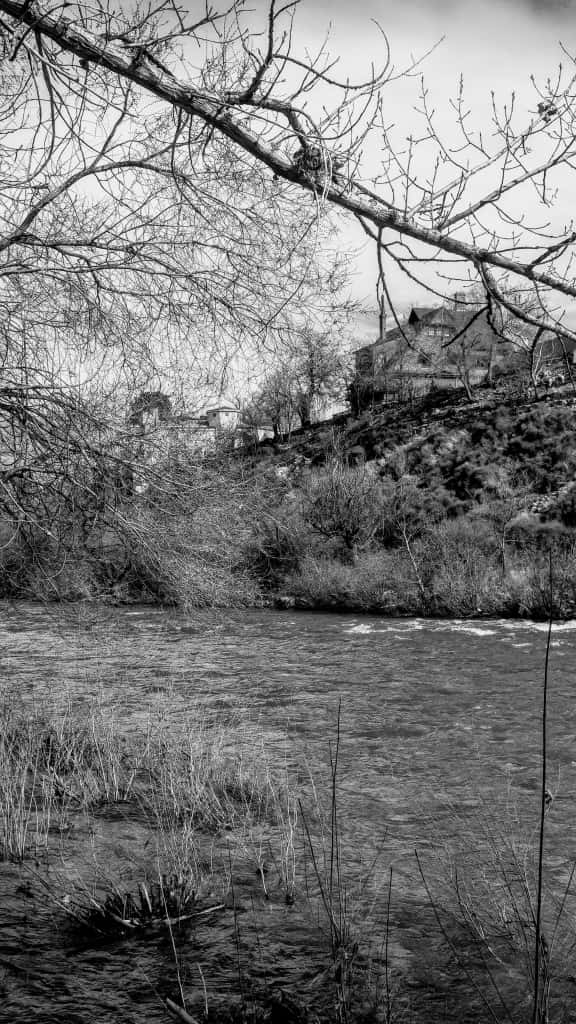 The early founders and the wealthy knew they wouldn't be flooded by the Truckee River. The workin' man lived on the other side of the Truckee River. The early casino workers , the divorcee crowd, and the Italian families partied it up and had a good time in the Powning District off Riverside Blvd. Yes, they dealt with the floods.
We live in a city where the bridge has been brought down at least 5 times, the Reno-Tahoe International Airport has flooded and is located in a Flood Zone. Neighborhoods like Hidden Valley, Toll Road, Damonte, and even Caughlin Ranch are located near streams, ditches and tributaries that have the potential to breach and make life miserable for awhile.
FEMA has come up with a new Flood Map for Washoe County.
There is information on ratings, flood insurance, and how to prepare for an emergency. Check out Flood Insurance so you can replace "your stuff", as George Carlin called it, when it gets wet. Is your flashlight working? Hey, anybody have batteries?